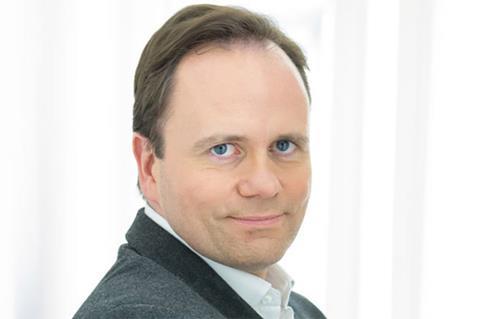 Danny Perkins, CEO of Studiocanal's UK distribution and production operation, is set to leave the company at the end of September.
The announcement of Perkins' departure was issued today (June 27) by Studiocanal's head office in Paris.
Perkins was appointed Studiocanal UK CEO in 2011, five years after the French major had first purchased Optimum Releasing, the UK distribution company he co-founded with Will Clarke, and one year after Optimum was rebranded under the name of the parent company.
Over the last eight years, Perkins has overseen the UK releases of titles including mega-hit Paddington and its sequel Paddington 2, Tinker Tailor Soldier Spy, The Imitation Game and Legend.
In 2016, he was given the expanded role of overseeing UK production with an eye to increasing the company's portfolio of UK-produced films. In-house productions have included family animations Shaun The Sheep Movie and Early Man, both from Aardman Animations, and the two Paddington films with Heyday Films.
Following his departure from the company, Perkins will set up a new production company and continue to produce several projects which he developed at Studiocanal.
Studiocanal hasn't announced when Perkins' successor will be appointed, or whether any other changes will be made to the UK operation in the wake of his departure.
Perkins said: "I am extremely proud of the wide-ranging slate I've carefully curated during my time at Studiocanal to produce and distribute films which resonate with audiences such as the much-loved Paddington franchise.
"I've had the pleasure of working with both high-profile British filmmakers as well as up-and-coming directors at the start of their careers who are now well respected in their field.
"I have been with the company since it was simply an idea – and to see it flourish into the business it is today, a thriving dynamic operation located in the heart of the new Vivendi campus in Pancras Square, is something I will always be immensely proud of.
"While this was a very difficult decision to make, I am leaving to pursue other exciting opportunities and leave the team in good hands with a strong pipeline of projects due to be released in the next year."
Maxime Saada, chairman of Studiocanal, said: "On behalf of the team at Studiocanal, I would like to thank Danny for his significant contribution and wish him the best of luck in his future endeavors."