Company also extends deals with German-speaking Europe, Scandinavia.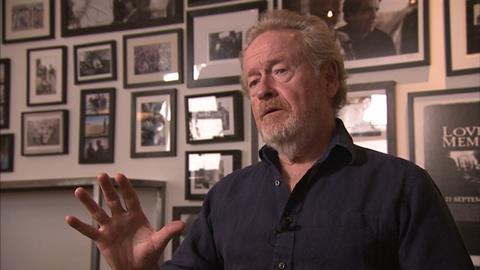 STXinternational and Lucky Red have struck a multi-year output deal for Italy, the parties announced on Thursday.
The arrangement kicks off with Ridley Scott's upcoming John Paul Getty kidnapping thriller All The Money In The World starring Michelle Williams, Kevin Spacey and Mark Wahlberg.
STXinternational said it had also reached agreements to extend many of its major European deals, among them Tobis Film in German-speaking Europe and SF Studios in Scandinavia.
STXinternational, which distributes directly in the UK, has 33 international distribution partnerships in place covering more than 150 countries. Among the partners are Huayi Brothers in China, Roadshow Films in Australia and New Zealand, Sun Distribution in Latin America and Spain, The Searchers in Benelux, Gulf Film in the Middle East, Vertical Entertainment in Eastern Europe, and Times Media Films in South Africa.
The list includes Intercontinental (Hong Kong), Cinemundo (Portugal), Aqua Pinema (Turkey), Odeon (Greece), Forum Film (Israel), ACME (Baltics), PVR Pictures (India), Cinemaxx (Indonesia), Golden Screen (Malaysia), Viva (Philippines), Golden Village (Singapore), Catchplay (Taiwan), Sahamongkolfilm (Thailand), Noori (Vietnam), and Caribbean Cinemas (West Indies). Entertainment in Motion is the worldwide airlines partner.
STXinternational's David Kosse and John Friedberg highlighted the importance of Italy as a creative force and called Lucky Red "truly among the best in the business." They also paid tribute to Tobis and SF Studios.
Andrea Occhipinti, who heads Lucky Red with Stefano Massenzi, said: "It's incredibly important for us to close this strategic deal with STX, a company that has the capability to source the quality of films that we need today for our very selective audience, and that guarantees direct distribution in both the US and the UK."