EXCLUSIVE: New project is a "provocative" look at the US prison system.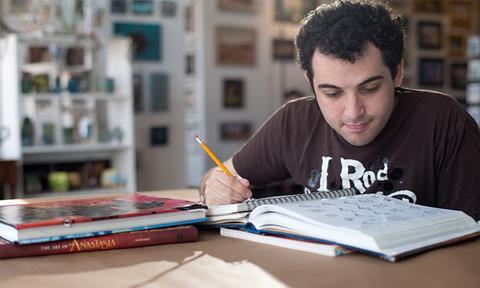 Submarine, the independent film and transmedia production company set up by Femke Wolting and Bruno Felix in 2000, is to co produce American Jail (working title), the latest film from Roger Ross Williams, director of Oscar-nominated Life, Animated (pictured).
Billed as "a deeply personal and provocative film," the feature doc follows Roger Ross Williams as he sets out on a journey to understand the complex forces at work in America's prison system.
He embarks on a search for solutions to help the community he came from in Easton, Pennsylvania. Other partners on the project include CNN, BBC and the WHY foundation.
Submarine is also producing another provocative new feature doc The Method Bellingcat, about online group Bellingcat (formerly known as The Brown Moses blog), founded by citizen journalist Eliot Higgins.
Leicester-based blogger Higgins attracted a worldwide following for his work identifying the provenance of weapons used in the Syrian War. The doc is being written and directed by Hans Pool.
The company is on aboard new animated feature Buñuel in the Labyrinth of the Turtles, an animated feature about Spanish surrealist Luis Buñuel and the making of one of his most famous films, Las Hurdes.
The film is directed by Salvador Simo and sold by Latido Films. Other producers are Manuel Cristóbal and Jose M. Fdez. de Vega.