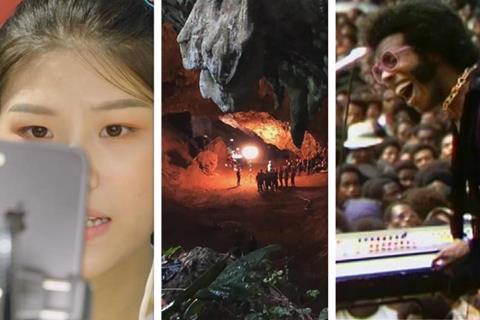 Ascension, Attica, Exterminate All The Brutes, Summer Of Soul and The Rescue have been nominated in the Directors Guild of America documentary category announced on Wednesday (26).
Jessica Kingdon is in the running for Ascension, Stanley Nelson for Attica, Raoul Peck for Exterminate All The Brutes, Ahmir "Questlove" Thompson for Summer Of Soul, and Elizabeth Chai Vasarhelyi and Jimmy Chin for The Rescue.
The Guild also unveiled nominees in a number of TV categories. Feature and first-time feature nominees will be announced on Thursday and the winners will be unveiled at the 74th Annual DGA Awards on March 12 in Los Angeles.
Last year's documentary and feature winners were Nomadland's Chloe Zhao for feature, who went on to win the directing Oscar; Darius Marder for Sound Of Metal; and Michael Dweck and Gregory Kershaw in the documentary category for The Truffle Hunters.