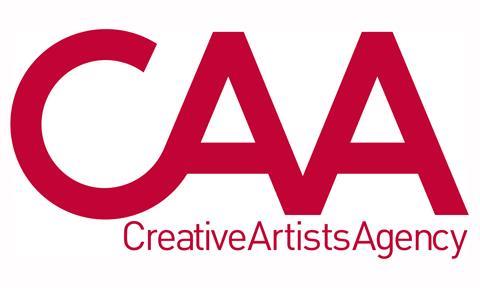 The deal for CAA to acquire ICM Partners was signed and sealed at 8.17am Pacific Time on Monday (Sept 27) and took Hollywood – no leaks shocker! – by surprise, including senior agents at both companies. When the announcement came, the biggest agency merger since WMA and Endeavor Talent Agency joined forces in 2009 to create WME instantly became the talk of the town.
In interviews, CAA heads Bryan Lourd, Richard Lovett and Kevin Huvane and ICM Partners head Chris Silbermann, who joins the investor board of CAA's majority owner TPG, said they had been discussing the merger for months. There will be job losses from the ranks of CAA's 2,000-plus employees and ICM Partners' count of more than 400 employees. Some agents will inevitably depart for a rival company or launch new ventures.
While it will take a while to understand the full implications of a merger that one trade report put at $550m and is likely to attract scrutiny from guilds and federal regulators (the consensus seems to be this will not derail the transaction), some benefits are clear.
The combined talent stable will enable the new entity to become even more appealing to existing talent and potential signings, build more exciting film packages, and pack an even more powerful punch in negotiations with studios and streamers. CAA's mighty A-list talent roster of Steven Spielberg, Brad Pitt, Scarlett Johansson, Tom Cruise, Daniel Craig, Reese Witherspoon and Kathryn Bigelow to name a few will be joined by ICM Partners' stable of John Cena, Spike Lee, Regina King, Alec Baldwin, Christoph Waltz, Tom Hooper, Sofia Coppola and the Duplass brothers, among others. ICM Partners also brings a strong roster of TV showrunners and writers led by Shonda Rhimes, an energetic podcasting business, and a formidable publishing division. Both companies also boast thriving sports representation businesses.
Of course not every client will want to remain. Some will jump ship to one of the other two big four Hollywood agencies – WME or UTA (Endeavor CEO Ari Emanuel this week dismissed suggestions his company might buy UTA) – or seek an alternative culture at places like Verve, Paradigm, Gersh or one of many boutique shops around town. However, the thinking among observers is most A-list clients will stay. It is the less prestigious talent, particularly those below the line, who could feel left out and get itchy feet.
The other element to the deal, besides making the agency heads even richer, is this: the agencies' core strength is representation and it was telling on Monday how often the companies' leadership emphasised this. Lourd et al have read the tea leaves in a turbulent entertainment climate and on Monday sent a veiled message to the media corporations and streaming platforms that dominate the entertainment industry: they will not allow Hollywood's new compensation formulas to pass without a fight.
While a big upfront flat fee can bring riches beyond most people's wildest dreams, they come at the expense of back-end profit participation enjoyed by talent at the height of theatrical distribution. Netflix and streamers have turned everything upside-down and shown that hundreds of millions of customers are perfectly happy when companies bypass a theatrical release. The pandemic has accelerated the process, studios and their corporate overlords have adopted day-and-date releasing in cinemas and on VoD, and… it can get messy.
To wit, Lourd's impassioned and very public defence of Black Widow star Scarlett Johansson this summer in her ongoing legal battle with Disney. If the A-lister and others like her believe they should get paid more than a fee – $20m or otherwise – when a pandemic precludes lucrative upside from an exclusive theatrical release planned several years prior, the agents will back them.
This approach looks good in the eyes of talent and could add impetus to ongoing salary negotiations and bring a wider shift in deal structures for global clientele. The industry has already seen Warner Bros engage in "make good" payments to talent outraged by parent company WarnerMedia's day-and-date release model in cinemas and on HBO Max for all the studio's films this year. Then again it is in the interests of agencies to maintain cordial relations with the streamers and studios.
Some say that while a merger like CAA-ICM Partners will embolden agents to fight the good fight for highly paid A-listers, there is the fear it will leave other talent behind – frankly the majority of actors, writers, directors and producers not on the A-list, let alone below-the-line professionals. On the other hand, agents like to point out that a rising tide lifts all boats and the trickle-down effect could be advantageous to anyone with representation.
CAA and ICM Partners both have their corporate headquarters in Century City in Los Angeles and until they come together under one roof as seems likely, Lourd told one outlet that agents will walk back and forth "like it is in New York City". Both companies have offices in London, while CAA has a much larger international footprint that encompasses Beijing, Munich, Paris and Stockholm. It was unclear at time of writing what this will mean for staff at the two companies' London offices, for example.
However it plays out, the mega agency deal will be lucrative for leadership, who said on Monday that taking CAA public was not the endgame although they did not rule out such a move in the future.