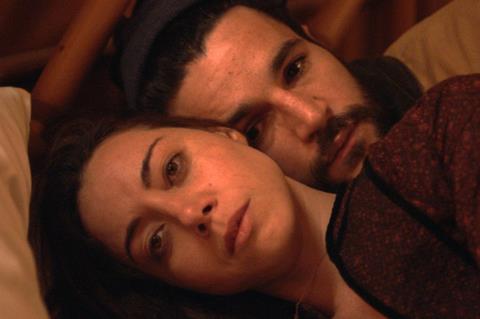 Sundance selection Black Bear will open in the US via Momentum Pictures following a deal on the psychodrama starring Aubrey Plaza, Christopher Abbott and Sarah Gadon.
The story centres on a twisted love triangle that ensues when an expectant couple receive a guest with writer's block at their woodland home.
Momentum Pictures struck the deal with CAA Media Finance on behalf of the filmmakers and will announce release at a later date.
Black Bear is the latest from director Lawrence Michael Levine, whose credits include Wild Canaries and Gabi On The Roof In July.
Tandem Pictures' Julie Christeas and Jonathan Blitstein produced with Richard J Bosner of Blue Creek Pictures, Levine, Sophia Takal, Oakhurst's Marina Grasic and Jai Khanna, and Plaza.
Productivity Media Inc financed Black Bear and backed Plaza comedy The Little Hours, Stockholm starring Hawke, Mark Strong, and Noomi Rapace, Big Gold Brick with Andie Garcia, Meghan Fox, Lucy Hale and Oscar Issac.
The company is in post on Rodrigo Garcia's Four Good Days starring Mila Kunis and Glenn Close, and recently announced its thriller Appetite with producer David Goyer.