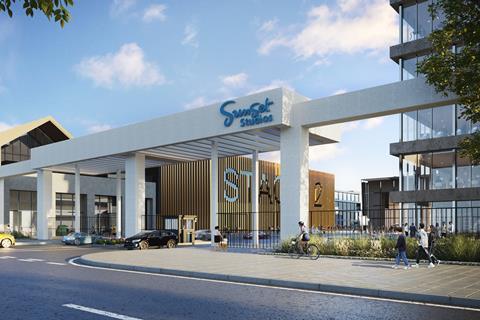 US firms Blackstone and Hudson Pacific Properties are to build a £700 million expansion of Sunset Studios in north London.
Subject to planning permission, the facilities will be based in Broxbourne, about 15 miles east of Warner Bros. Studios. It will also be near to the planned Sky Elstree Studios, which was recently awarded planning permission.
A 91-acre site has been bought for £120 million, and it is hoped that the production centre will contribute £300 million-a-year to the local economy - as well as 4,500 jobs.
If it goes through, this would be the first expansion outside of the US for Sunset Studios, which has been home to films such as When Harry Met Sally, Zoolander, and La La Land. Prime Minister Boris Johnson and Culture Secretary Oliver Dowden have both supported the move.
Johnson said: "The creative industries are at the heart of our plans to build back better. This will be a hub for both UK and international productions, showcasing homegrown talent on the global stage."
Dowden added: "This new studio is yet another vote of confidence in the UK's booming film and TV industry. We're supporting the development of stage spaces like this across the UK, boosting the local economy and backing our world-class creatives."
This story first appeared on Screen's sister site Broadcast