Signature Entertainment teams with Empire Cinemas and Wuaki.tv to bring new release model to UK.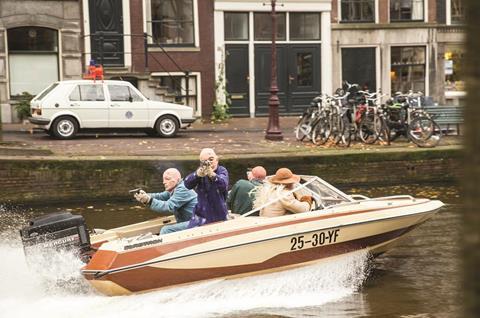 Heist thriller Kidnapping Freddy Heineken, from director Daniel Alfredson (The Girl Who Played With Fire), is to become the first film to launch in the UK with the option of purchasing a 'SuperTicket', comprising entry to the film as well as a digitial pre-order to own the film, which can be redeemed later.
While users can pre-order immediately, they will not get the film until it is released after the normal theatrical release window has expired (around two to three months). Customers will be notified by email when the title is available.
The deal was struck between distributor Signature Entertainment, exhibitor Empire Cinemas and VOD provider Wuaki.tv.
An established release model in the US, the SuperTicket makes its trial debut in the UK from April 3, 2015 when Kidnapping Freddy Heineken is released with Empire Cinemas.
The all-inclusive SuperTicket comprises of entry into the film along with an instant digital pre-order which they can later redeem with nascent on demand provider, Wuaki.tv.
Jon Nutton, marketing director at Empire Cinemas said: "The SuperTicket offers cinema-goers more - entry to their local Empire Cinema along with the ability to download the title when available from Wuaki.tv. Now the movie going experience doesn't have to end when you leave the cinema."