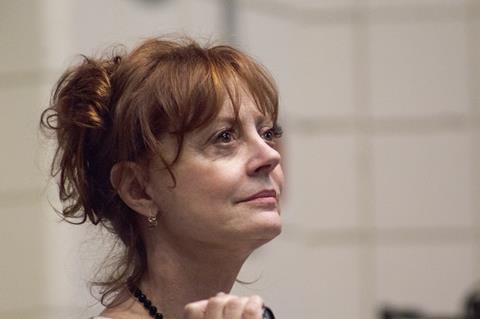 Susan Sarandon will star in John Krokidas' (Kill Your Darlings) Tunnels, which Highland Film Group has introduced to buyers in Cannes.
Victoria Rose wrote the screenplay about the unlikely friendship that develops between the grandmotherof a shooter and the teenage brother of one of the victims when they are paired together to work at the local supermarket.
Colin Bates and Michael Jefferson will produce through Lucidity Entertainment alongside Circle of Confusion's Matt Smith and Brad Mendelsohn will produce, with Ethan Terra and Cindy Bru and with Circle of Confusion's Frank Frattaroli serving as executive producers.
Highland Film Group's sales slate includes Vaughn Stein's Inheritance starring Lily Collins and Simon Pegg; Dimitri Logothetis' Jiu Jitsu with Nicolas Cage; Marc Meyer's thriller We Summon the Darkness starring Alexandra Daddario; and Michael Polish's Axis Sally starring Al Pacino.