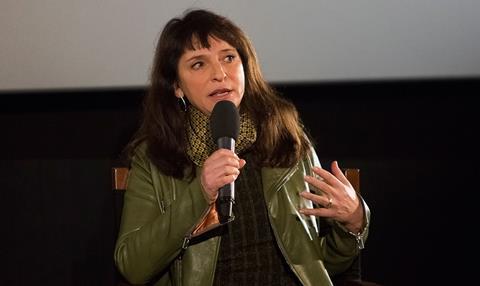 Danish filmmaker Susanne Bier has been named co-chair of the Academy's international feature film executive committee and has replaced Diane Weyermann alongside Larry Karaszewski.
The development comes after Weyermann stepped down as co-chair and recused herself from serving on the executive committee.
Weyermann took the decision due to her professional relationship with a feature officially selected for this year's international feature film category that Participant, where she oversees documentaries, co-acquired and will work on the release.
The film is Alexander Nanau's Romanian documentary selection Collective, which follows a crack team of investigative reporters who expose healthcare fraud.
Weyermann is not personally credited on the film and was not responsible for the financing.
The Academy confirmed the development on Tuesday (October 27).
Bier will serve as co-chair for the current annual cycle. Academy president David Rubin appoints executive committee chairs each year, usually in September.
The filmmaker directed Denmark's Oscar-winning feature In A Better World and Oscar-nominated After The Wedding.
Her credits include current HBO release The Undoing with Nicole Kidman and Hugh Grant, as well as Bird Box, The Night Manager, and Brothers.