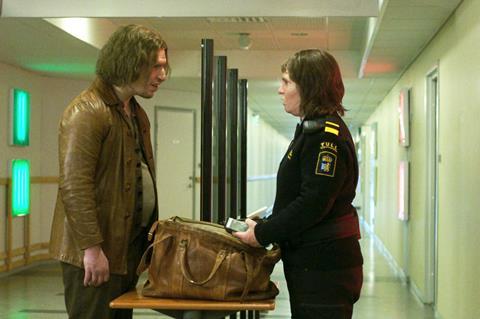 The Swedish Film Institute is launching a new support scheme, International Distribution Support, to allocate P&A funding to international distributors working on releases of Swedish features.
The scheme is now open, with details available later today here, and the first application deadline will be in mid-October, ensuring that some deals negotiated during or after Toronto can take advantage.
The scheme is open to Swedish majority productions over 60 minutes of length, both documentaries and fiction films.
Petter Mattsson of the Swedish Film Institute's International Department told Screen that "all platforms are eligible. However, this is a support scheme aiming at helping with the initial release of a film, and on its premiere platform. Distributors from all over the world can apply."
The distributor will apply (not the sales company) and the applications will be judged on the track record of the distributor, and the release and marketing plans/budget for this specific release.
The support takes the form of a grant, based on matching funds.
Mattsson adds, "Depending on how much they themselves are willing to invest extra, we will match that up to $27,000 (SEK 250,000) per country with a total of $66,000 (SEK 600,000) for a single title in all territories."
Successful applicants will receive 75% of the total grant two weeks after they have sent in all required documentation. The grant will be paid out to the production company in Sweden and then transferred to the distribution company abroad.
The remaining 25% of the grant will be paid after the distributor has submitted an approved tax declaration of how they have spent the grant.
Mattsson added, "Nordisk Film & TV Fond had their distribution support scheme High Five a few years back, but this is the first time an international distribution support is coming from a singular Nordic Film Institute.
"We are really hoping that this will give distributors more initiative to acquire Swedish films and that they will get a better chance to market them in the best way possible. It is of course extra important for a country the size of Sweden to get an extra push onto the international market and seeing as Swedish films really are doing well right now we hope that this new scheme will help to gear things up even more for the future."
Swedish majority produced features screening at TIFF 2018 include Border, Ali Abbasi's Cannes hit sold by Films Boutique; and sci-fi drama Aniara, sold by Film Constellation.