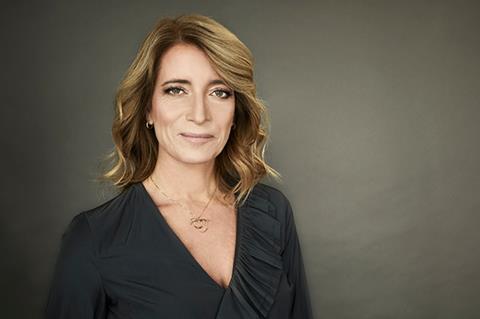 Anette Novak is leaving her post as CEO and executive director of the Swedish Film Institute (SFI).
Novak's departure is unexpected as she only took up the role in April 2022. Local media has reported she was pushed out by the board.
In a statement on the SFI website, board chairman Gunilla von Platen said: "Anette Novak has made good contributions to Swedish film, but the board believes that there is a need for different leadership. The intention is not to change the direction of the business."
Von Platen told the Swedish news agency TT today that the decision by the board was unanimous: "Anette Novak has been CEO for a year and a half. That is a reasonable amount of time for a board to be able to decide what is needed going forward."
She added: "Swedish film is facing major challenges and they are best met through new leadership. We are now working on developing a requirements profile for a new CEO and look forward to starting a recruitment process."
"It is entirely a question of leadership. I am extremely impressed by the work that is carried out within the Film Institute and by the high level of competence that exists among the staff."
The Institute's executive board will appoint Novak's replacement. No timeline for the replacement has been specified. The SFI board is appointed by the government.
The board is comprised of von Platen, Golnaz Hashemzadeh Bonde, Torbjörn Elensky, Gunilla Kindstrand, Olof Lavesson, Tobias Nielsén, Nadi Tofighian, Knut Weibull and Annika Wik.
At the SFI, Novak succeeded the gender equality champion Anna Serner who stepped down at her own choice in 2021.
Prior to joining the Institute, Novak was director and agency head of The Swedish Media Council and previously CEO at RISE Interactive Institute, a Swedish state-owned IT and research Institute. She is a trained journalist who previously served as editor-in-chief and publisher for the Swedish newspaper Norran in Skellefteå.
Sweden has had a strong run at the autumn festivals: Mika Gustafson's Paradise is Burning won two prizes in Venice while Toronto hosted premieres for Lukas Moodysson's Together 99 and Axel Petersén's Shame on Dry Land.
SFI is also a backer of backer of Venice, Telluride and Toronto selection The Promised Land, a Danish majority production starring Mads Mikkelsen.
Novak had been scheduled to attend the European Film Agency Directors (EFAD) meeting in San Sebastian next week but will now not be at the event.