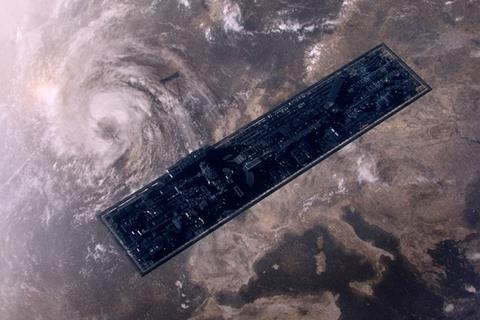 Swedish sci-fi epic Aniara has been picked up for UK distribution by Arrow Films.
The film premiered in Toronto's Discovery strand. Written and directed by Pella Kågerman and Hugo Lilja, Aniara follows the story of a ship carrying settlers to Mars. When knocked off course, the consumption-obsessed passengers are caused to consider their place in the universe. It is an adaptation of a work by Swedish Nobel Prize–winning writer Harry Martinson.
London-based Film Constellation is handling sales excluding Scandinavia. Magnolia previously brought US rights.
Aniara stars Emelie Jonsson, Arvin Kananian, Bianca Cruzeiro, Anneli Martini, Jennie Silfverhjelm, Peter Carlberg, Emma Broomé. Producers are Annika Rogell and Markus Waltå.
The film is a Meta Film Stockholm Production, in co-production with Moretti Films, Viaplay, Stockholm Film Fond & Gotlands Filmfond, Ljud & Bildmedia, in collaboration with Sveriges Television, Vice, with support from the Swedish Film Institute, Nordisk Film & TV Fond, EU-Programme Creative Europe, Sthlm Debut.