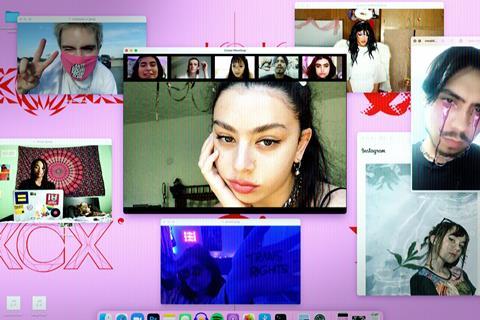 SXSW Online 2021 has unveiled its full film line-up of 75 features as well as shorts, episodics and special events, and announced Charli XCX documentary Alone Together from Bradley Bell and Pablo Jones-Soler as the closing film.

The Headliners selection about quarantined pop star Charli XCX making an album that unifies a community appears in that section alongside Mary Wharton's documentary Tom Petty, Somewhere You Feel Free, and previously announced SXSW opener Demi Lovato: Dancing With The Devil.

The 28th edition of SXSW will run from March 16-20. Seven films will launch every two hours from 10am-8pm local time (8am-6pm PT), with most titles debuting during the first three days of the event. Last year's festival was cancelled due to the pandemic.
The Narrative Feature Competition includes psychological thriller Here Before by Stacey Gregg, whose film belongs to a robust contingent of UK filmmakers; homelessness drama I'm Fine (Thanks For Asking) by Kelley Kali and Angelique Molina; Megan Park's school tragedy drama The Fallout; and lockdown break-up story The End Of Us by Henry Loevner and Steven Kanter.
The Documentary Feature Competition features a portrait of a champion female domino-toppler in Lily Topples The World by Jeremy Workman; opioid crisis film The Oxy Kingpins by Brendan FitzGerald; and Subjects Of Desire (Canada) by Jennifer Holness, which explores cultural beauty standards and Black aesthetics.
Among the Narrative Spotlight titles are Todd Stephens's Swan Song (pictured), in which Udo Kier plays a retired hairdresser who embarks on an odyssey across a small town in Ohio to honour a former client's dying wish; thriller The Drover's Wife: The Legend Of Molly Johnson (Australia) by Leah Purcell; and comedy thriller Paul Dood's Deadly Lunch Break (UK) by Nick Gillespie.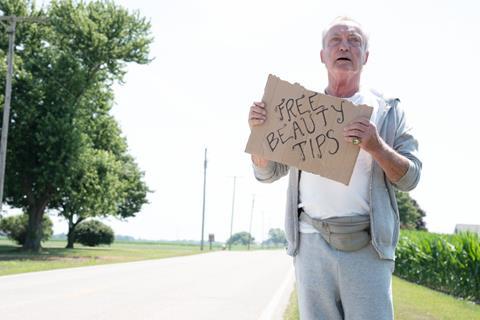 Documentary Spotlight entries include Wework: Or The Making And Breaking Of A $47 Billion Unicorn by Jed Rothstein, and Emily Cohen Ibañez's Fruits Of Labor, about the consequences of an ICE raid on a Mexican-US farmworker community.
The Visions selection for innovative work features Mei Makino's romantic drama Inbetween Girl, and Twyla Moves, Steven Cantor's documentary about choreographer Twyla Tharp.
Work in Midnighters includes Lee-Haven Jones's dinner party horror The Feast (UK), and Alex Noyer's Sound Of Violence (Finland-US), in which a composer creates a gruesome masterpiece.
24 Beats Per Second, the section that focuses on music and culture and leans heavily towards documentary, includes Disintegration Loops, David Wexler's film about 9/11 tribute artist William Basinski who contemplates the 20th anniversary of the tragedy while in Covid quarantine, and Soy Cubana, Jeremy Ungar's film about an all-female Cuban quartet's first tour of the US.
The Global showcase of international filmmaking talent includes Ivan Herrera's Bantú Mama (Dominican Republic) about an Afropean woman on the run who befriends a group of minors; and Manal Khaled's Trapped (Egypt) about besieged woman who reflect on their shared experiences.
Episodic Premieres include Joe Berlinger's Confronting A Serial Killer, the third instalment of The Girlfriend Experience directed by Anja Marquardt, and Joshua Rofé's true crime documentary Sasquatch.
The extensive film programme includes panels and Q&A's.
Once a film has started it will remain available on demand until it hits its audience capacity or the event ends. Festival organisers said most films do not have a capacity limit and will be available for the duration of the event. Some will be geo-blocked within the US.
"It's been a year unlike any we've experienced, first marked by the cancellation of SXSW 2020," said SXSW director of film Janet Pierson. "We feel privileged to have been able to pivot to SXSW Online and present a fantastic treasure trove of programming, including a pared down and wonderful selection of films that we know will delight, entertain and move our attendees."
The Narrative Feature Competition, the Documentary Feature Competition, Design Awards, and Special Awards will be announced on March 19. Audience awards will be announced two days later.