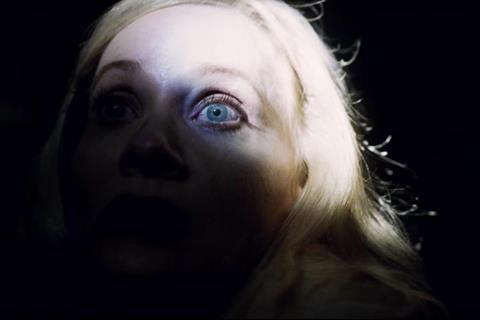 The world premiere of YouTube Originals docuseries Demi Lovato: Dancing With The Devil will open SXSW Online 2021 on March 16.
Michael D. Ratner's series plays in Headliners and examines the lead-up to the pop superstar's near-fatal overdose in 2018 and her subsequent recovery.
Festival brass released a teaser trailer on Thursday (January 14) that gave a preview of the Lovato documentary and a further eight anticipated titles.
Documentary and Global selection Luchadoras (Germany) by Paola Calvo and Patrick Jasim chronicles female wrestlers in Ciudad Juárez, the notorious Mexican city renowned for its high female murder rate, while FX Network's Hysterical in Documentary Spotlight by Andrea Nevins looks at envelope-pushing women in stand-up comedy.
Narrative Spotlight selection Recovery by Mallory Everton and Stephen Meek follows sisters who take a road trip during the pandemic to rescue their grandmother from her nursing home.
Nathaniel Kahn's (My Architect, The Price Of Everything) The Hunt For Planet B in Documentary Spotlight explores efforts by scientists to find another habitable world, while STARZ series Confronting A Serial Killer from Joe Berlinger (Paradise Lost trilogy) follows a reporter who establishes an unsettling relationship with prolific American serial killer Sam Little.
Amp Films International handles sales on Travis Stevens' Jakob's Wife (pictured), which screens in Midnighters and looks at how a young woman's disappearance affects a pastor and his wife. Justine Bateman's Violet starring Olivia Munn and Justin Theroux screens in 2020 Spotlight and follows an entertainment executive betrayed by a voices inside her head.
All are world premieres except for the documentary and 24 Beats entry Poly Styrene: I Am A Cliché by Paul Sng and Celeste Bell, which gets its North American premiere following the upcoming world premiere at Glasgow Film Festival.
Yesterday SXSW released details of the conference and speaker programme.
Festival brass will announce the full festival programme on February 10. SXSW Online 2021 runs from March 16-20.