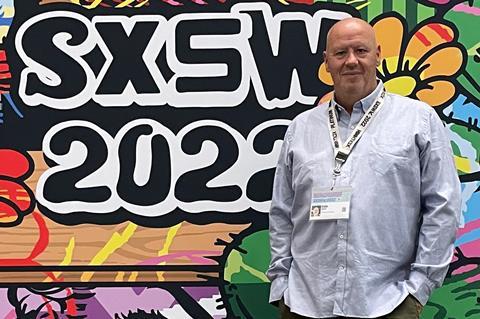 Organisers of the SXSW film, technology and music conference and festival in the US are launching a similar event in Sydney, Australia, with the first edition set for October 15-22 next year (2023).
SXSW Sydney will include conferences and other sessions with creators and innovators from the music, screen, gaming and technology worlds of the Asia Pacific region, as well as a film and music festival.
The Sydney event will be a collaboration between SXSW organiser South by Southwest Conference and Festivals, Sydney-based live entertainment and ticketing company TEG (which will serve as event producer), the government of New South Wales and Destination NSW, the Australian state's agency for tourism and events.
Colin Daniels, a music industry executive partnered with TEG in Australian event promoter Handsome Tours, will serve as managing director of SXSW Sydney.
Rich tradition
SXSW has taken place in Austin, Texas every March since 1987, originally focused mainly on the independent music world but with a film and other media component added in 1994. At this year's SXSW in March the film and TV line-up included world premieres of Richard Linklater's Apollo 10½: A Space Age Childhood and breakout indie hit Everything Everywhere All At Once, screenings of episodes from Halo, The Man Who Fell To Earth and other new series and competitive sections for narrative features, documentaries and short films.
"We couldn't be more excited and honoured to work with TEG and the New South Wales government via Destination NSW on an event that brings to Australia the professional opportunities and unexpected discoveries that make SXSW unique," said SXSW CEO and co-founder Roland Swenson "The purpose of SXSW is to help creative people achieve their goals, and Sydney is the ideal city to serve as a home for the cross-collaboration that exists within the many industries we bring together."
TEG CEO Geoff Jones added: "SXSW is an event without equal internationally that has launched the careers of so many creative professionals. Through showcasing the creator industries of the Asia Pacific to the world, SXSW Sydney will establish a new SXSW touch point, enabling the international and cross-sector connections that deliver the most innovative products and content. I would like to welcome Colin Daniels as the managing director of SXSW Sydney and thank the NSW Government, Destination NSW, the team at SXSW for their foresight and support."