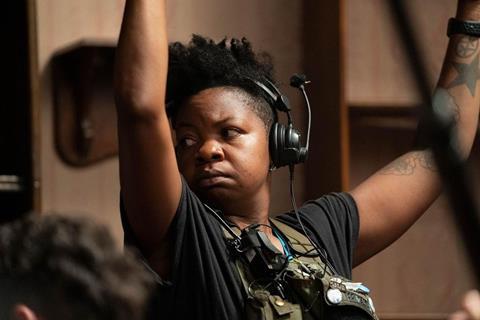 The UK's Film and TV Charity has launched the 2022 edition of the Looking Glass survey on mental health in the UK's screen sectors, and unveiled a new fundraising campaign.
The survey is available to complete until July 18 and the charity is asking as many people as possible who work in film, TV and cinema in the UK to participate to allow it to continue to develop mental health resources.
"The data [the survey] returns is crucial for helping us – and the wider industry – to understand how we need to improve ways of working and the support people need," explained Alex Pumfrey, CEO at The Film and TV Charity. "Much progress has been made but we also know much more needs to be done. Also donating to support us in delivering those services is an act of community and generosity which we know all our beneficiaries are incredibly grateful for."
Third Looking Glass survey
This is the third Looking Glass survey the charity has released. In 2019, the survey showed nine in 10 people working in the industry were experiencing mental health problems. The 2021 iteration found only 10% of respondents believed the UK industry to be a mentally healthy place to work.
In March, the charity unveiled its free mental health resource The Whole Picture toolkit. It has also previously launched the Let's Reset service and a Freelancer Wellbeing Hub.

The survey can be completed here. Donations can be made here.