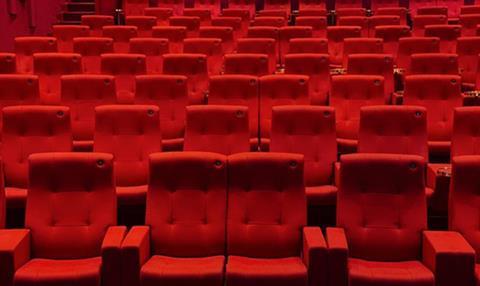 Taiwan authorities have ordered the closure of cinemas and some other entertainment venues in the capital city of Taipei and surrounding areas as the daily number of Covid-19 infection cases has started to climb.
After reporting a record 29 new cases on Friday (May 14) and 180 the following day, Taiwan introduced new measures over the weekend, which also included the closure of sports stadiums, recreation centres and libraries; mandatory wearing of face masks outdoors, and limits on social gatherings.
However, the city is not in full lockdown. "Only by doing this can infections be dealt with and controlled," said Taiwan's Health Minister Chen Shih-chung, adding that new measures will stay in place until May 28.
Taiwanese president Tsai Ing-wen appealed to the public for calm and to refrain from panic buying of masks, toilet paper and instant noodles, by saying the island has supplies to last for more than one year.
Island-wide restrictions will be introduced if there are more than 100 new cases with unknown sources for seven days in a row.
Taiwan, which has a population of around 24 million, has so far had a strong track record in fighting the virus, with a low level of both infections and deaths. The island has never been in full lockdown and cinemas had remained open until now.
As of Monday, May 17, Taiwan had reported 1,682 cases of infection and 12 deaths, since the beginning of the pandemic. Local media has speculated that the new surge in infections emerged among staff of Taiwan's national carrier, China Airlines.
Perhaps as a result of the low level of infections, Taiwan authorities have been relatively slow to roll out vaccines, as there has not been any sense of urgency. However, the vaccination programme is now being ramped up with the procurement of additional doses of the Moderna and AstraZeneca shots.