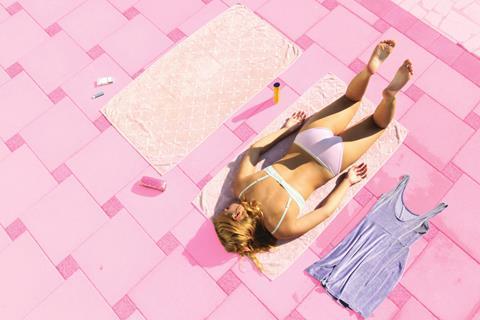 Ena Sendijarević's Bosnian-Dutch drama Take Me Somewhere Nice won the Sarajevo Film Festival's top honour, the Heart of Sarajevo prize for best feature film.
The 2019 winners were announced at the closing and awards ceremony last night (August 22). The film – the director's feature debut - launched in Rotterdam in January, where it received a special mention for the Tiger award.
See below for the full list of winners
It follows a Dutch girl of Bosnian descent who travels to Bosnia to meet her sick father for the first time.
The award comes with a €16,000 ($17,709) prize, up 60% from last year.
As revealed by Screen, Greek sales outfit Heretic Outreach picked up worldwide rights on the title ahead of its Rotterdam premiere in January.
Emin Alper picked up the best director award with €10,000 ($11,066) for his Berlinale 2019 drama A Tale Of Three Sisters, which won five prizes at this year's Istanbul International Film Festival.
Best actor went to Levan Gelbakhiani for his role as dancer Merab in And Then We Danced; while Irini Jambonas won best actress for Rounds.
The Competition awards were chosen by a jury of outgoing International Film Festival Rotterdam director Bero Beyer, recently-departed Netflix executive Funa Maduka, Serbian actress Jovana Stojiljković, North Macedonian director Teona Strugar Mitevska, and jury president, director Ruben Östlund.
Hilal Baydarov's Azerbaijan-Austria co-production When The Persimmons Grew, an account of his mother's life in their home village, took the best documentary prize, with a special jury prize in the section for Bosnian documentary Stack Of Material.
The festival previously gave honorary awards this year to directors Alejandro González Iñárritu and Pawel Pawlikowski, and actors Tim Roth and Isabelle Huppert.
Sarajevo 2019 winners
Competition programme – feature film
Best feature film – Take Me Somewhere Nice (Bos/Her-Neth)
Dir: Ena Sendijarević
Best director – Emin Alper, A Tale Of Three Sisters (Tur-Ger-Neth-Gr)
Best actress – Irini Jambonas, Rounds (Bul-Ser)
Best actor – Levan Gelbakhiani, And Then We Danced (Geo-Swe-Fr)
Competition programme – documentary film
Best documentary – When The Persimmons Grew (Az-Austria)
Dir: Hilal Baydarov
Special jury prize – Stack Of Material (Bos/Her)
Dir: Sajra Subašić
Human rights award – The Euphoria Of Being (Hun)
Dir: Réka Szabó
Competition programme – student film
Best student film – Sherbert (Ser)
Dir: Nikola Stojanović