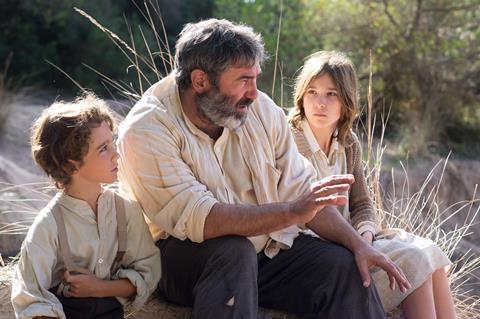 The 21st edition Tallinn Black Nights Film Festival (Nov 17 – Dec 3) has announced the final ten new films for its competition line-up, and one new film that will screened out of competition.
The films are:
The Ball, Pasquale Scimeca (world premiere)
La Vida Lliure, Marc Recha (world premiere)
Vacuum, Christine Repond (world premiere)
The Gateway, Volodymyr Tykhyy (world premiere)
Something Useful, Pelin Esmer (international premiere)
Night Accident, Temirbek Birnazarov (world premiere)
Children of the Fall, Eitan Gafny (world premiere)
Newly Single, Adam Christian Clark (world premiere)
Dominion, Steven Bernstein (world premiere)
The Contestant, Carlos Osuna (world premiere)
Anarchist From The Colony, Lee Joon-ik (out of competition, Estonian premiere)
The full competition line-up includes ten world premieres, seven international premieres and one European premiere.
The first raft of films for the official selection was announced back in September.
Festival director and head of programming Tiina Lokk said: "What we have on our hands is quite a kaleidoscope of genres, ranging from drama to thriller and horror to comedy. It is likely to generate disputes on the quality and spark debate - and this is what I feel cinema should do - generating discussion, both about the art of film and the world in general.'
"We are especially excited about the selection of countries and it is nice to have both, an Estonian and Finnish film in the competition for the first time since we were accredited by FIAPF to hold the international competition two years ago."