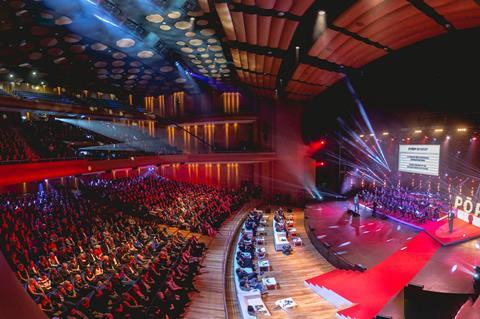 The 21st Tallinn Black Nights Film Festival (Nov 17 – Dec 3) has unveiled the five juries that will oversee its competition programmes.
The jury of the Official Selection, which will include ten world premieres, will consist of seven members: producer Zeynep Atakan, PR and marketing consultant Dennis Davidson, director Naoko Ogigami, sriptwriter Graziano Diana, composer Zygmunt Krauze, director Laila Pakalnina and producer Ivo Felt.
They will present the festival's Grand Prix winner, which comes with a grant of €10,000, and eight other awards for best director, cinematography, script, actress, actor, music and production design.
The First Feature Competition jury will see the return of director Eitan Anner, whose A Quiet Heart won the Grand Prix at last year's Black Nights, and he will be joined by estival director Takeo Hisamatsu, actresses Tiina Mälberg and Aiste Diržiute, producers Fernando Loureiro and Guillaume de Seille. The will award a best film prize and two special jury prizes.
The NETPAC (Network for the Promotion of Asian Cinema) will select the best Asian film from the Official Selection and the jury will be comprised of journalists Keoprasith Souvannavong and Lekha Shankar and director Martti Helde.
Elsewhere, the FIRPRESCI jury consist of critics Kristin Aalen, Kata Orsolya Molnar and Emilie Toomela, while the Ecumenical jury will feature Andres Põder, Stefanus, Jaan Tamsalu, Erki Tamm, Indrek Sammul and Madis Kolk.