Iran's Narges Abyar takes best director for Breath, Kadri Kõusaar's Mother scoops best Estonian film.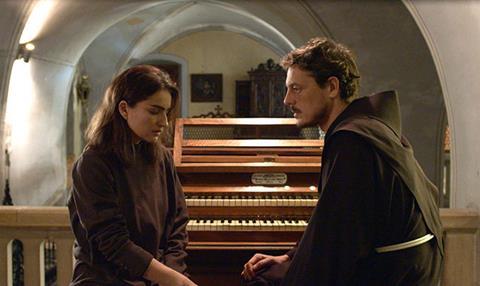 Israeli feature A Quiet Heart has been awarded the grand prix for best film at this year's Tallinn Black Nights Film Festival (Nov 11-27).
The drama receives a prize of €10,000, which is shared between director Eitan Anner (Love & Dance) and producer Gal Greenspan, who made the film under his banner Green Productions.
The Jerusalem-set film follows a secular young woman who seeks refuge from her life as a concert pianist. Star Ania Bukstein took the best actress prize.
A jury comprised of Uberto Pasolini, Steen Bille, Fridrik Thor Fridriksson, Laura Birn, Kang Soo–Youn and William Goldstein issued a statement saying that the film was "an inspiring journey towards hope and courage".
The event's best director prize went to Iran's Narges Abyar for her feature Breath, which tells the story of a family living in Iran in the 1970s.
Further prizes went to Igor Cobileanski's comedy-drama Eastern Business, which took the best script prize for Cobileanski and the best actor prize for Ion Sapdaru and Constantin Puscasu jointly. The Romania-Lithuania-Moldova co-production tells the story of two Moldovan friends who trial various business ideas to make enough money to follow their dreams.
Elsewhere, Viesturs Kairiss's Latvia-Czech-Finland co-pro The Chronicles Of Melanie took the best cinematography prize for Gints Berzins. Eduard Cortés's musical drama At Your Doorstep took the best music award for composer Silvia Perez Cruz.
First Features
An Iranian film also triumphed in Tallinn's first feature competition, with David Nanesh's Duet scooping the best first feature prize, which comes with a grant of €5,000, shared between the director and producer Ehsan Rasoulof.
That strand also awarded two special jury prizes: for Augusto Sandino's Gentle Breath and Homero Olivetto's Holy Biker.
Estonian competition
Kadri Kõusaar's Mother triumphed in the best Estonian feature competition. The film is a darkly comic crime mystery set in small-town Estonia, depicting a teacher who is in a coma after being shot. The director shares a €3,200 prize with producer Aet Laigu.