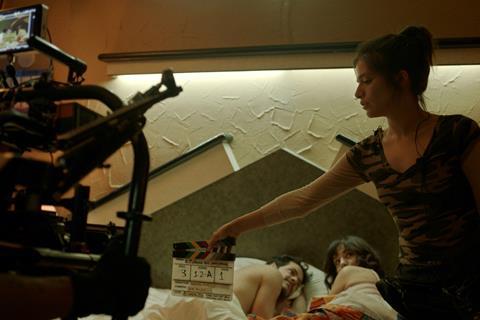 Tallinn Black Nights Film Festival (PÖFF, November 3-19) has unveiled the first four titles from its 27th edition.
Jorge Cuchi's Bad Actor is one of two world premieres announced. The Mexican filmmaker's second feature is set in a post #MeToo era and surrounds an actor who accuses her male co-star of sexually assaulting her during the filming of a sex scene. Cuchi's debut 50 Whales Or Two Meet On The Beach world premiered at Venice Critics Week and won the youth jury award for best film at Tallinn in 2020.
The other world premiere is Ivan Tymchenko's Oxygen Station, based on the life of human rights activist Mustafa Jemilev. The project was presented at Haugesund's New Nordic Films market last year.
Jaap van Heusden's The Man From Rome will have its international premiere at the festival, having already won best film at the Netherlands' Limburg Film Festival.
The final title announced is Jawad Rhalib's Amal which will also have its international premiere. The Belgium-Moroccan filmmaker's latest feature follows a Brussels school teacher who encourages her students to form a love of reading and freedom of expression.
The full festival line-up is usually announced in late October/early November.