A total of 20 projects have been selected for the Co-Production Market taking place Nov 29 - Dec 1 during this year's industry strand of the Tallinn Black Nights Film Festival.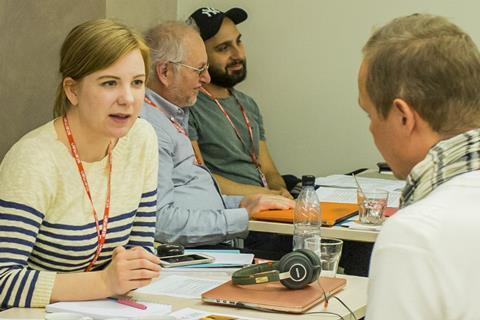 Accompanying the 16 projects in the main selection are two projects from Flanders, Belgium, which is the regional focus of this year's festival, as well as two additional films from the First Stop Estonia section.
For its 16th edition, the Baltic Event during the Industry@Tallinn programme opened up its selection criteria to include films from outside of Eastern and Central Europe, Scandinavia, Georgia, Russia, and Ukraine, as long as they had plans to co-produce with those territories.
The 20 selected projects are listed below.
Baltic Event Co-Production Market selection 2017:
Antigone (Oskaras Koršunovas)
Apartment (Bakur Bakuradze)
The Empty House (Rati Tsiteladze)
The Floor Is Lava (Kateryna Gornostai)
The Great Bear (Jan Forsström)
Homeward (Nariman Aliev)
Hope Ever After (Emilia Petterberg)
Ibraham's Journey (Shaker Tahrer)
If The Light Takes Us (Anna Maria Helgadottir)
Krystof (Three Escapes) (Zdenek Jirask)
Restore Point (Robert Hloz)
Revnost (Nigina Sayfullaeva)
The Shift (Reinis Kalvins)
The Sleeping Beast (Jaak Kilmi)
Trials Of Chul (Danilo Beckovic)
The Windseeker (Mihai Sofronea)
Focus Region – Flanders, Belgium
Ginger Lake (Pieter Dirkx)
The Girl With The Blue Shadow (Bart Van Den Bempt)
First Stop Estonia
Beyond The Forest (Andrus Tuisk)
The Iconpainter (Andres Puustusmaa)