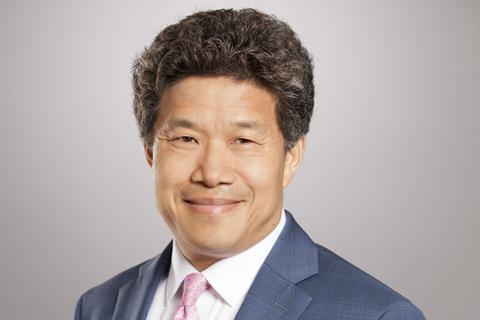 Donald Tang's Tang Media Partners (TMP) has signed a pact with Tencent and China Everbright to acquire 10-20 Hollywood titles a year for distribution in China.
China Everbright and Tencent are both strategic investors in TMP, which was launched in 2015 and is the parent company of LA-based Global Road Entertainment.
Tencent is one of China's leading tech giants, which operates two separate film production arms and a streaming platform, while China Everbright is a state-owned financial services company.
TMP is also working with another strategic investor, India's Reliance Entertainment, to import Indian movies into China, and Chinese movies into India.
The two companies also said they would also develop India-China co-productions. Indian films have recently been performing strongly in China following the success of Dangal, which grossed $193m last year.
The deals were part of a raft of growth initiatives announced today in Hong Kong.
TMP and Global Road Entertainment also announced that they have greenlit US-China co-production The Last Masters.
The martial arts action thriller will be produced by Lorenzo di Bonaventura (theTransformers series) and written by Alex Tse (Watchmen). Global Road Entertainment's president of worldwide production, Lynn Harris, will oversee the production, which is expected to shoot in China and other global locations.
The story follows three generations of martial arts fighters as they combat an international operation that unites the pharmaceuticals industry with powerful drug kingpins.
Global Road chairman and CEO Rob Friedman said: "Working with [di Bonaventura] on our first Chinese co-production is a great way to jumpstart this part of our business and is the start of what we hope are many collaborations to come."
TMP is also co-developing and co-financing a TV series with Tencent Penguin Pictures, based on Meng Ru Shen Ji's online novel Dian Dao Wei Zhi. Tencent has acquired digital rights to the series.