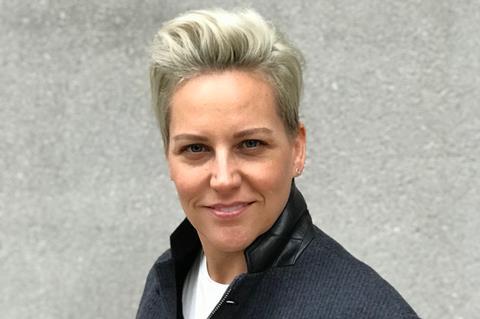 Cinesite Studios has announced the appointment of Tara Kemes as general manager of its feature animation studio in Vancouver.
Kemes, who takes over from Nicole Stinn, will be responsible for the overall management of the studio and will report directly to Cinesite Group CEO Antony Hunt.
Kemes takes over duties as general manager as the Vancouver facility is working on The Addams Family for MGM. Kemes will oversee the continued expansion of the independent studio and is tasked with strengthening Cinesite's profile within British Columbia.
Kemes started her industry career at Mainframe. She previously served as recruitment manager in the video game industry for Canada's Relic Entertainment and Nexon, among others. Kemes re-joined the new Rainmaker Entertainment in 2009 to build the team for its first animated feature film Escape From Planet Earth, rising to vice-president of culture and talent in 2017.
"In a very short time, Cinesite Studios has made a real commitment to the feature animation business by bringing world-class creative leadership and artists into its studios," Kemes said. "I feel privileged to join the growing team in Vancouver at such an exciting time as they take on Top-tier projects, and I look forward to creating a fulfilling and supportive environment for all and playing a key role in the studio's continuing success."
Hunt said: "We are delighted to have Tara join us. She will be instrumental in spearheading our expansion and throughput of exciting animated projects at our Vancouver studio. Tara's extensive operational experience and instincts for developing talent strikes that special leadership balance; I know that we're going to benefit greatly from having her on board to continue our focus on the needs of our clients and crew."
Launching under the Cinesite brand in March 2017 with a core staff of 65, Cinesite Studios' Vancouver facility now has close to 100 employees, with plans to continue expanding the crew even further to over 200 artists as top talent is recruited to work on the exclusive Vancouver-based project, The Addams Family.