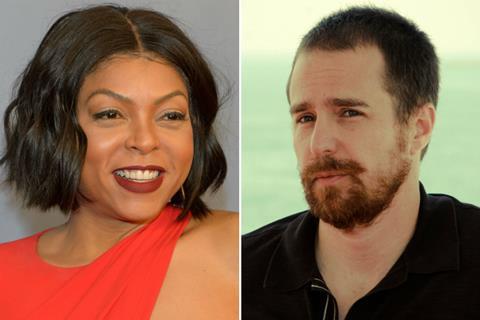 STXfilms has acquired US rights to Astute Films' The Best Of Enemies, a race drama starring nominee Taraji P. Henson and Sam Rockwell that is in post.
Tobey Maguire is among the producers and Robin Bissell makes his feature directorial debut and adapted the screenplay inspired by true events chronicled in Osha Gray Davidson's book The Best Of Enemies: Race And Redemption In The New South.
The story takes place in North Carolina in the early 1970s and centres on a relationship between Civil Rights activist Ann Atwater and C.P. Ellis, a segregationist turned Civil Rights activist.
Babou Ceesay, Anne Heche, Wes Bentley, Bruce McGill, John Gallagher Jr., and Nick Searcy round out the key cast.
Producers are Danny Strong, Fred Bernstein, Matt Berenson, Bissell, Dominique Telson, and Material Pictures' Tobey Maguire and Matthew Plouffe. Rick Jackson and Jeremiah Samuels serve as executive producers.
"Robin Bissell crafted a beautiful look at this unlikely friendship that arose from one of the most unsettling times in our country's history, with Taraji P. Henson, Sam Rockwell, and the entire cast delivering riveting performances," said STXfilms chairman Adam Fogelson. "STXfilms is proud to come on board for this important and entertaining film that will resonate and evoke dialogue about the timeless humanity that is at the heart of this powerful story."
UTA Independent Film Group brokered the deal on behalf of the filmmakers.