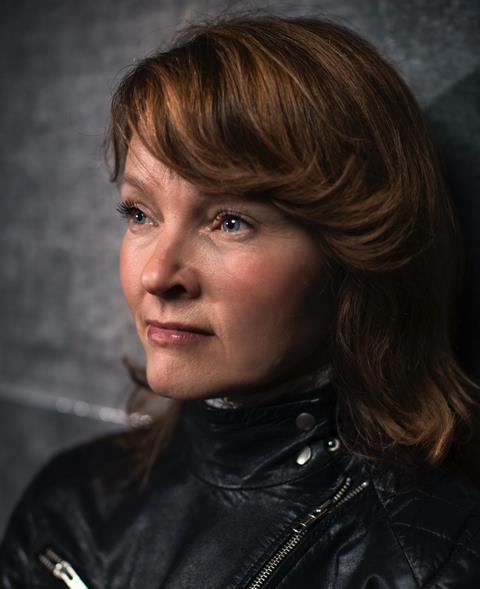 Tine Fischer, the founder and CEO of CPH:DOX, will depart her post after this year's festival to become the new director of the National Film School of Denmark from May 2021.
Fischer will continue to spearhead the 18th edition of CPH:DOX, with its new dates of April 21-May 2.
Fischer said, "Needless to say, it's been a difficult decision for me to leave the festivals. I founded CPH:DOX in 2003, and in collaboration with amazing colleagues and partners from all over the world I have spent almost my entire adult life growing the festival to become what it is today.
"I'm confident that CPH:DOX will continue to play an important role as a leading festival in a vibrant global documentary community in the years to come. The role of film festivals is changing as we speak, just as I see the role of film schools undergoing a parallel renewal."
The umbrella organisation Copenhagen Film Festivals will now start the process of appointing a new festival director to head CPH:DOX, sister fiction festival CPH PIX and children's event Buster.
Under Fischer's leadership, CPH:DOX grew from 14,000 admissions in its first year to 114,000 admissions in 2019. DOX formerly ran in late autumn before moving to spring with its 2017 event. In 2018, Fischer took the reins of the combined organisation of DOX, PIX and Buster.
CPH:DOX is known for its strong industry programming including CPH:Conference, CPH:Forum and CPH:Lab, as well as a public-facing event that embraces music and art alongside film. The festival made waves in 2020 by successfully pivoting to a digital-only event due to the pandemic lockdown, with only a week's notice.
School tumult
At the National Film School, she inherits a tumultuous situation. The school's former director, producer Vinca Wiedemann, stepped down from her post in late November 2019 after a week-long student strike in protest at changes to the curriculum which included a reduction in the number of students the Copenhagen-based school accepts each year and the change in the qualification from a vocational diploma to a bachelor's degree.
The entire student body of 96 students went on strike, arguing that the revised curriculum would include too little practical learning. They were also upset at the dismissal of Arne Bro, long-time head of the school's documentary programme.
Wiedemann had been director of the school from March 2014 until November 2019. In addition to the 96 striking students, a public petition calling for Wiedemann's departure was signed by more than 900 people, including leading Danish filmmakers and school alumni.
Since Wiedemann's departure, Bo Damgaard, director of Danish national film fund FilmFyn, has been serving as acting principal. Damgaard had been chairman of the board of the Danish Film Institute and has worked extensively as a TV producer and programme manager for Danish TV channel TV2.
Founded in 1966, the School is Denmark's only state-funded higher-education film and TV institution. Its alumni include Lars von Trier, Lone Scherfig, Susanne Bier, Thomas Vinterberg and Niels Arden Oplev.
Fischer previously worked at the Danish Film Institute and also has been involved in the contemporary art scene as a partner in the art gallery Andersen_s Contemporary and as the curator of exhibitions focusing on art-based film practices.
In 2009 Fischer graduated from the European producers program EAVE. She is the owner of the Fischer Film production company and has produced Accidentes Gloriosos by Mauro Andrizzi and Marcus Lindeen and the art-film web project Little Sun with Icelandic artist Olafur Eliasson; she was also executive producer on Killing Strangers, La Ultima Pelicula, Solecito and Stranded In Canton.