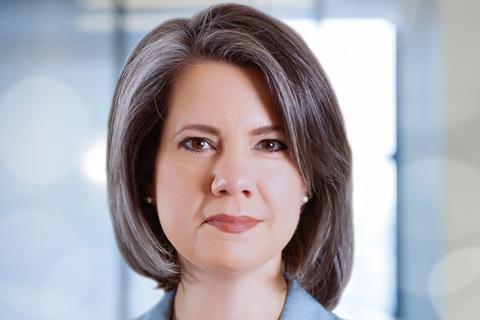 In light of industry disruption caused by the pandemic, Telefilm Canada carried out a one-time redirect of funding and increased its allocation five-fold to support all eligible projects in its inaugural Development Stream for Racialised Persons/Visible Minorities.
Telefilm has invested more than CAD $2.5m (USD $2.07m) in 143 projects from 93 companies majority-owned and controlled by persons who self-identify as racialised persons/visible minorities – up from an initial allocation of CAD $500,000 (USD $413,000) for fiscal year 2020-21.
The development stream is one of the first initiatives to emerge from the organisation's Equity and Representation Action Plan. Each company gets development of up to two projects at CAD $18,000 (USD $14,800) each.
Total funding for the Development Program in fiscal year 2020-21 amounted to more than CAD $11.65m (USD $9.63m).
"The high submission of projects to this new stream demonstrates the need for targeted access to funding for Racialized communities," said Telefilm Canada executive director Christa Dickenson. "Support in development is a key step in helping projects gain momentum, so an increased level of funding this year will assist many Racialized filmmakers at all career levels further their films."
Data reveals that screenwriters who identified as Black accounted for 51 projects and 35.7% of projects in the racialised stream, while writers who identified as a person of colour accounted for 91 projects and 63.6% of projects in the racialised stream.
Turning to producers, the same results applied to Black creators, while producers who identified as a person of colour represented 90 projects and a 62.9% share of projects in the racialised stream.
Projects submitted to the Development Program are not required to have a director attached, and the option to self-identify is voluntary.
Telefilm also collected data for additional categories mostly related to the intersection of gender and colour, however it is preserving applicants' privacy because the response rate was less than five.
"Ongoing data collection is essential as it allows Telefilm to see areas that need more attention, and how we can go further to create better support and access for those creators," said Kathleen Beaugé, co-chair of Telefilm's Equity and Representation Action Committee. "Furthering Telefilm's data collection to allow us to get more detailed insights to address the needs of current and future film creators."
Telefilm originally intended for an external advisory committee with representation from racialised people to evaluate the projects submitted to the Development Stream for Racialized Persons, and will reinstate this practice in future application periods.
Eligible companies could choose to apply through any one of the Development Streams where they qualified.