The UK outfit has revealed five acquisitions made in Cannes.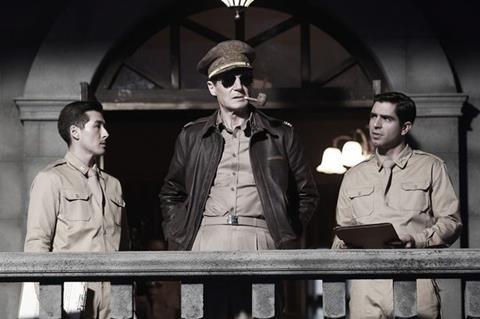 UK distributor Signature Entertainment has revealed five all rights acquisitions secured at the Cannes Film Festival.
It has struck two deals with Voltage Pictures, including for Lennart Ruff's sci-fi epic The Titan, which is set to star Sam Worthington (Avatar), Taylor Schilling (Orange Is The New Black), Tom Wilkinson (Batman Begins), Agyness Deyn (Hail, Caesar!) and Nathalie Emmanuel (Game Of Thrones).
The film follows a military experiment designed to genetically evolve a man to be sent into space that goes horribly wrong, with the side effects threatening humanity itself. It is set for a release in 2017.
The company has also picked up John Stockwell's thriller Temple from Voltage, which sees Wesley Snipes (Blade) leading a team of trained military operatives who find themselves trapped in an isolated compound where they begin to experience horrific phenomena.
It has also struck a deal with Fine Cut for John H. Lee's Operation Chromite [pictured], which stars Liam Neeson (Taken) as a US army general during the Korean War. A release is scheduled for the end of this year.
A further deal has been done with Myriad Pictures for Jason Bourque's Drone, which stars Sean Bean (Troy) as an elite drone contractor who is exposed by a whistleblower. It will be released in 2017.
The final title is psycho-thriller Pet, which Signature has picked up from WTFFilms. The film stars Dominic Monaghan (Lord Of The Rings) as a lonely obsessive who abducts and imprisons an old flame. It is due for release in 2017.
Signature's head of acquisitions Elizabeth Williams commented: "Our accomplished and bold approach to releasing films has not gone unnoticed by our partners who clearly believe Signature is the best home for their product. And with negotiations still ongoing on a number of other titles across a wide range of genres for theatrical and home-entertainment, the whole team are looking forward to releasing these commercial and quality films over the coming months."