From China to Brexit, Screen gazes into its crystal ball…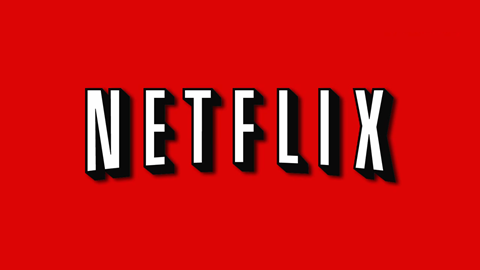 1. China
From spectacular deal-making to expanding quotas, fluctuating box office to industry delegations, China was the biggest industry talking point of 2016.
The world's most populated country now boasts more cinema screens than the US (as of November) and is set to become the world's largest box office territory by 2018.
Thanks to a number of eye-watering deals, Dalian Wanda – which in 2016 acquired Legendary Entertainment for a reported $3.5bn and Odeon & UCI Cinema Group for $1.2bn – now operates 8.1% of world cinema screens, representing 15% of total global box office.
The deals and opportunities look set to continue in 2017 with the evolution of quotas for US blockbusters and more opportunities for arthouse films and the weekly emergence of notable media players. But will US lawmakers flinch in the face of voracious domestic acquisition and will China's box office growth hit a significant speed bump?
2. Indie pains or indie opportunity?
Fortissimo Films and Metrodome Group were among industry casualties in 2016 while Entertainment One closed international sales division eOne International at the start of the year. In the US, Relativity Media's woes continued to fill column inches (with CEO Ryan Kavanaugh reportedly resigning in December) and industry chatter continued to alight on challenges for The Weinstein Company.
While new players have emerged in the sales and distribution space, growth plans have been slower than anticipated for others and there is no escaping the squeeze on an independent sector battling talent and audience migration to alternative entertainment channels, market congestion and the decline in physical home entertainment receipts.
In the space of two years, companies focused purely on film production have almost ceased to exist as producers and financiers branch out into TV and other revenue streams. Expect more business diversification and vertical integration in 2017. And plenty more TV talk.
Premium VOD windows and day-and-date rollout will also be hot topics for the indie and studio spheres alike, posing challenges and opportunities.
3. Star Wars: will the force remain strong?
Disney goes from strength to strength, in no small part thanks to its flagship franchise, which looks set to dominate the film galaxy for the next few years at least. After scoring the biggest release of 2015 with Star Wars: The Force Awakens, the studio will bookend 2017 with Rogue One and Looper writer-director Rian Johnson's as-yet-untitled episode VIII. On its December opening weekend alone, the former blasted its way to a mammoth $290m.
Disney had four of the top five films of 2016 and the only three films to cross $1bn globally (Captain America: Civil War, Finding Dory and Zootopia/Zootropolis) in the year. It is on course to deliver a record domestic market share and it is the first studio to cross the $7bn global mark in a year. But the performance of Rogue One is likely to be key in determining Star Wars spin-off strategy for years to come. Just think of all that merchandising.
4. Netflix and Amazon…
It was a quiet year for the online titans…ahem. Netflix's international growth continued apace and Amazon dominated the Cannes Film Festival, the high sanctuary of the silver screen. Both launched ground-breaking mega-budget series and made splashy plays at festivals.
Growth for both is likely to be vast once again in 2017. But will Netflix ever be able to crack China? Will they look to partner on more theatrical releases and acquire more arthouse content? Will Amazon, which splashed on Manchester By The Sea at Sundance, dominate again in Utah or Cannes? How will both fare in India?
5. VR
VR has been the most-buzzed about tech development in the business since Avatar reignited audience hunger for 3D and large-format offerings.
Talked-about VR films have included Birdly, the Paramormal Activity experience hosted by the Cannes Marché and the Jesus crucifixion movie which was available at Venice.
Creatives are increasingly tempted by the experience and festivals are programming it as quickly as they programmed TV two years ago. But will VR take off in a major way in 2017 or will it fizzle?
6. Will women's voices be heard?
Following #heelgate in 2015, Cannes made a concerted effort to foreground women in the industry this year (even if their line-up wasn't notably more diverse than recent years). High-profile reports by the likes of Directors UK continued to put the issue of gender imbalance in the spotlight. Ghostbusters, Bridget Jones' Baby and Toni Erdmann have all helped push the envelope as have the industrial policies of Scandinavian countries.
Rhetoric is gradually changing and inappropriate codes of behaviour are being scrutinised. Will we see continued gains in 2017 and will more risks be taken by decision-makers?
7. Digital Single Market
The European Commission's proposed Digital Single Market remains the biggest potential threat to the health of the independent film business. At the recent European Film Forum in Brussels, the chief DSM architects moved to allay industry fears concering the end of geoblocking but with Brussels-led plans set to take greater shape in 2017, the film world will be keeping a close eye on developments.
8. Diversity drive
2016 kicked off amid the #Oscarssowhite controversy, the buzz for fiery Sundance drama The Birth Of A Nation and Berlin-winning immigration documentary Fire At Sea. Since then, the Academy and Bafta have adjusted their membership and eligibility, the BFI has rolled out its Diversity Standards across its funding decisions and the year ended with buzz for a series of high-profile films with African American actors and experiences at their core, Moonlight, Hidden Figures and Fences among them.
There is a long way to travel. There were considerable frustrations in 2016. But hopefully 2016's solid foundation will lead to further progress in 2017.
9. Brexit
The great unknown. With negotiations due to start in March 2017, to what extent will UK and European film be impacted? Freedom of movement, EU funding and the status of co-production treaties are all in question.
Little is known for certain at this juncture but every leaked detail in the discussions will be agonised and pored over.
10. High Frame Rates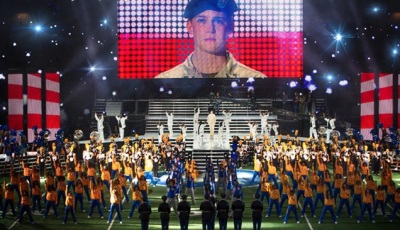 Considering expectation levels, Ang Lee's high-frame-rate (HFR) extravaganza Billy Lynn's Long Halftime Walk proved one of the most disappointing films of late 2016. The film's technology was still marvelled at, however. Cinemas are always on the lookout for the next best tech upgrade. Will Lee's HFR or any of Douglas Trumbull's concotions gain momentum in 2017?