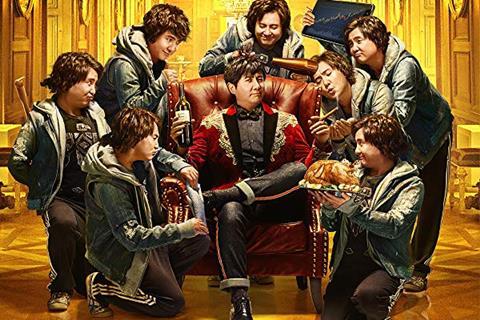 China Literature, the e-book arm of Chinese tech giant Tencent, is acquiring local production company New Classics Media (NCM) for $2.25bn (RMB15.5bn).
The deal combines one of China's largest digital publishers, which carries a vast array of novels, comics and serialised stories on its platform, with one of the country's most successful film and TV production outfits.
In addition to present hit Hello Mr Billionaire ($344m), NCM's credits include comedies Never Say Die and Goodbye Mr Loser, along with popular TV shows such as The First Half Of My Life. The company also co-produced Chen Kaige's Legend Of The Demon Cat with Japan's Kadokawa.
China Literature's parent company, Tencent, had already acquired a 27% stake in NCM from Enlight Media in March this year. Now a wholly owned subsidiary of China Literature, NCM can tap into its parent's vast store of online comics and novels, but is not limited to developing content based on China Literature IP. The company's management is expected to stay in place following the acquisition.
China Literature was spun off from Tencent last November and raised $1.1bn in an initial public offering in Hong Kong. According to its recent results statement, China Literature's monthly active users increased by 11.3% to 213.5 million in the first half of 2018. The company's revenues also increased by 18.6% to $345m, with profits of $180.8m.
"Users are increasingly demanding high-quality video entertainment content, which in turn drives the demand for literary works for various content adaptations," said China Literature co-CEO Wu Wenhui in a statement.
"We are the pioneer and leader in online literature and thus in providing source material for China's most-watched TV series, web series and films. Further enhancing our content adaptation expertise is a natural next step for China Literature to unleash the commercial potential of our content library."
NCM founder Cao Huayi said: "From the beginning, we have focused on ensuring NCM is the benchmark for Chinese TV series and film production in terms of quality. This process starts with high-quality source material, and China Literature is the original content powerhouse for many of our best productions."