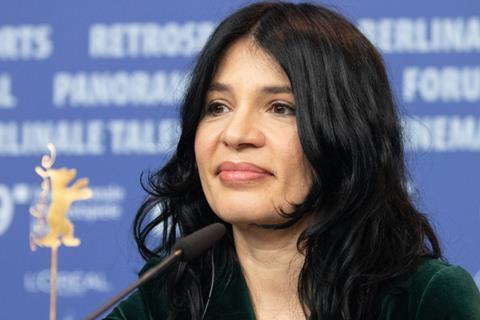 Award-winning Macedonian filmmaker Teona Strugar Mitevska has revealed her next project will be Mother, a story about the real person behind the myth of Mother Teresa.
The director describes the project as "not a biopic" but rather "a story depicting five days in the life of a 44-year-old ambitious woman, just at the moment when she is to leave St. Mary's convent and create her own religious order."
"We want to make a film about the real person, the woman behind the myth," said Mitevska.
Mitevska's sister Labina Mitevska is producing the film, through their company Sisters and Brother Mitevski Production, alongside Sebastien Delloye of Belgium's Entre Chien et Loup, with a financing structure in place between North Macedonia and Belgium.
The project is looking for partners at the online Berlinale Co-Production Market and the two siblings are also in Berlin taking in-person meetings.
The fictional feature is based on Teresa and I, a four-part TV series the siblings made in 2013.
Mitevska broke through on the festival circuit with her fifth feature, God Exists, Her Name Is Petrunija, which won the Guild Film and Ecumenical Jury prizes on debut in Competition at Berlinale 2019, going on to play festivals including Edinburgh, Odesa and Thessaloniki.
The sisters are in post-production on Mitevska's upcoming feature The Happiest Man In The World, written by Mitevska and Sarajevo-based screenwriter Elma Tataragic. It is an anti-war film set in contemporary Sarajevo. Pyramide is handling sales.