Film is inspired by cult Norwegian band and stars Alan Hyde and Alba August.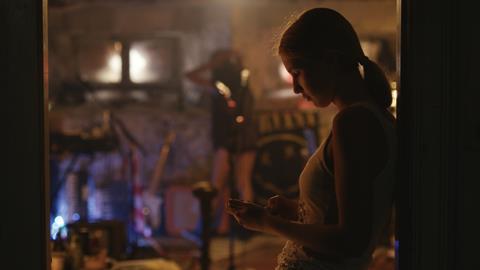 Norway's Producer On The Move Terez Hollo-Klausen is preparing a new feature inspired by cult Norwegian band Dryads, who played Manchester-inspired music in the early 1990s.
The film, called Dryads (working title) and due to start shooting next month, will star Alan Hyde (True Blood) and rising young actress Alba August (daughter of Bille and Pernilla August).
The film marks Sten Hellevig's feature debut. The project has been co-scripted by Hellevig and American writer Randall Jahnson who wrote Oliver Stone's The Doors.
It is being produced through Hollo-Klausen's Anna Kron Films and Hellevig''s King Of Popcorn. It is being put together as Norwegian/US co-production.
It is being made with the full support of the original Dryads. However, the film is set in the present day and will feature original music rather than the band's old songs.
In the film, the band take over a ramshackle house. A bored teenage girl becomes obsessed with the band and the world of glamour and danger they represent. She blogs, takes pictures of them and watches them rehearse.
Post-production is expected to be done through Company 3 in LA.
Here in Cannes, Hollo-Klausen is looking to appoint a sales agent and to piece together the final part of the financing - but production is already set for June.