The former head of Film4 has resigned from her post as National Theatre chief executive after less than six months in the job.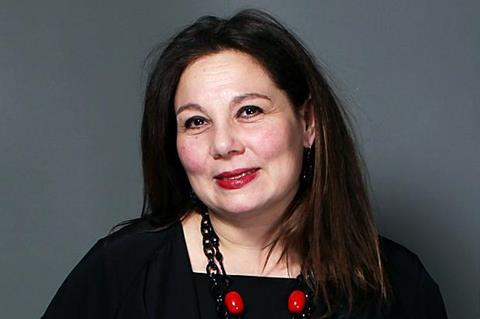 Ross cited structural concerns as her reason for the departure. She was appointed to the job in March 2014 and began her new role last November, working alongside NT director Rufus Norris, who officially succeeded Nicholas Hytner earlier this month.
However Ross ultimately decided that the National Theatre was not big enough for two creative executives at the top and has chosen to step aside at the end of April.
"I joined the NT last year and have got to know the organisation in great detail," stated Ross, who will stay on as consultant during the search for a replacement.
"However, it has become clear to me that the new leadership structure, with a separate role of chief executive, is not right for the NT at this time, and so I have decided to step down.
"I will, with great pleasure, continue to work with Rufus and Lisa [Burger, National Theatre's executive director] as a consultant, ensuring the smooth delivery of their first season and planning for the next one. It is an institution that I love and for which it has been a great privilege to work."
NT chairman John Makinson said: "It is with great regret that we are saying goodbye to Tessa in this role. She is an outstanding producer and executive and has already made a significant contribution to the National. However, we recognise and salute the integrity of her decision.
"The NT has a strong team in place under the capable and skilful leadership of Rufus and Lisa. The National is in very good hands."
Ross began her 13-year tenure at Channel 4 in 2000. She became Head of Film4 in 2003, followed by her position of Channel 4 controller of film and drama in 2008.
On her watch, Film4 developed and financed a string of critical and commercial hits including Steve McQueen's 12 Years a Slave; Danny Boyle's Slumdog Millionaire, Kevin Macdonald's The Last King of Scotland and Shane Meadows' This is England.
She joined C4 from the BBC's Independent Commissioning Group where she was head of drama.