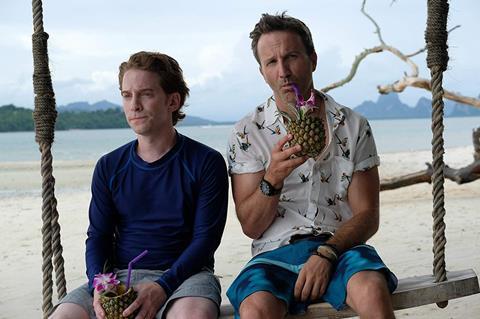 Seven international productions have received cash rebates with a combined value of $2.1m (68m baht) from the Thailand Film Office (TFO) since the incentive scheme was launched in January 2017, the TFO revealed in Cannes on Friday (May 17).
They include Seth Green's US comedy Changeland, starring Breckin Meyer, which was the first film to complete the entire process of audit and rebates.
It was also the only production to receive the full 17% cash rebate on local spend: the basic 15% plus an additional 2% for the promotion of Thai tourism.
The 15% rebate was given to each of the other six productions: Triple Threat (US), Attrition (Hong Kong), Junglee (India), RACE 3 (India), The Forgotten Army (India) and Sergio (US).
A further four unnamed international productions have received approval for the filming incentives and have commenced production.
The combined local spend from these seven productions in Thailand amounted to $14.1m (448 million baht), said the TFO. Each is required to have a local spend of over $1.4m on Thai registered businesses and other Thai services and individuals.
Thailand's production services industry is set for a record year. In the first quarter of 2019, Thailand hosted a total of 246 productions with a combined local spend of over $40m, including 28 feature films.