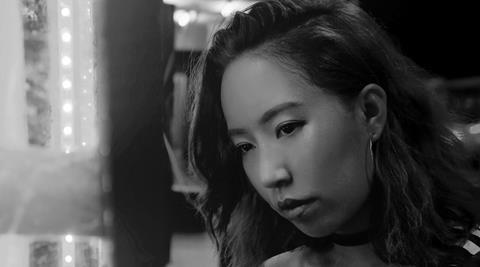 Bangkok-based film fund Purin Pictures has unveiled the five Southeast Asian projects, including three narrative features and two documentaries, that will receive grants in its autumn 2018 funding round.
The three features, which will be awarded $30,000 production grants, include Pham Ngoc Lan's Cu Li Never Cries, a co-production between Vietnam and the Philippines, along with projects from Singapore's Chen-Hsi Wong and Nicole Midori Woodford, the latter with a Singapore-Japan co-production.
The two documentaries, which will receive post-production grants of $50,000 in services, are Cambodian filmmaker Kavich Neang's Last Night I Saw You Smiling and The Lost Princess, from Thailand's Kornpat Pawakranond (see full details of projects below).
"This round we received a high number of cross-cultural stories taking place across multiple countries. This not only reflects the co-production strategy of financing, but also the increasingly international experiences of many up-and-coming Southeast Asian filmmakers," said Purin Pictures fund director Aditya Assarat.
He added that Purin Pictures has a partnership with post house White Light Studios to offer the post-production grants: "Similar to the previous session, most of the applications we received for post-production support were documentaries. While we are happy to be spoiled for choice with strong documentaries, we also want to encourage more fiction projects to apply."
In addition to funding film projects, Purin Pictures has also been ramping up support for film festivals and workshops. It was recently involved in SEA Shorts Film Festival in Penang, Malaysia (July); Aperture: Asia & Pacific Film Festival in London, UK (August); AsiaDoc Documentary Writing Workshop in Jogjakarta, Indonesia (September), and AFiS Busan Asian Film School's Project Pitches in Busan, Korea (October).
In December, Purin Pictures will also be present at the Singapore International Film Festival to sponsor the Southeast Asian Film Lab's Most Promising Project award. "Our objective is not only to get more Southeast Asian films made, but also to make sure they are seen," said fund director Anocha Suwichakornpong.
PURIN PICTURES AUTUMN 2018 GRANTEES:
CU LI NEVER CRIES (Vietnam/Philippines)
Dir: Pham Ngoc Lan, Prods: Phan Dang Di, Bianca Balbuena, Bradley Liew
A surreal comedy about widowed Lady M, who travels to Berlin to receive her inheritance: her estranged German husband's ashes and his pet pygmy slow loris.
CITY OF SMALL BLESSINGS (Singapore)
Dir: Chen-Hsi Wong, Prod: Fran Borgia
A drama about retired bureaucrat Prakash and his struggle to save his home from being torn down by the beloved city he has dedicated his life to.
YOU ARE THERE (Singapore/Japan)
Dir: Nicole Midori Woodford, Prods: Jeremy Chua, Shozo Ichiyama
A supernatural coming-of-age story about Ami, who is able to communicate with the dead, and her journey from Singapore to Japan to search for her mother.
LAST NIGHT I SAW YOU SMILING (Cambodia)
Dir: Kavich Neang, Prods: Davy Chou, Daniel Mattes
A documentary about the demolition of Phnom Penh's iconic White Building, following three families as they are forced to pack up and relocate, including the director's own.
THE LOST PRINCESS (Thailand)
Dir: Kornpat Pawakranond, Prod: Kamontorn Eakwattanakij
A documentary about 88-year-old Chao Doungduen Na Chiangmai, the grand-daughter of the last King of Lanna, and her struggle to reconcile her royal lineage with a country that no longer recognises it.