"I don't want to play someone who's being racially abused."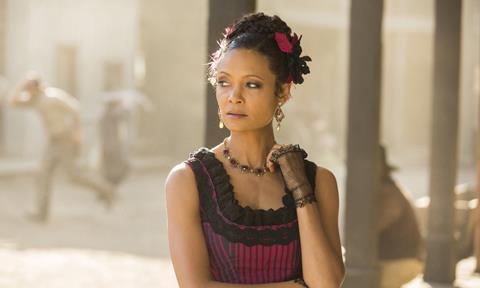 Thandie Newton said she can't get roles in Britain because there are so few parts for black actors in historical dramas like Downton Abbey or Call The Midwife.
The Westworld star told The Sunday Times: "I love being here, but I can't work, because I can't do Downton Abbey, can't be in Victoria, can't be in Call The Midwife - well, I could, but I don't want to play someone who's being racially abused."
"I'm not interested in that, don't want to do it… there just seems to be a desire for stuff about the Royal Family, stuff from the past, which is understandable, but it just makes it slim pickings for people of colour."
Newton, set to star in Line Of Duty on BBC One and the upcoming Han Solo Star Wars spin-off, is not the first actor to criticise British costume dramas for excluding black actors.
David Oyelowo told the The Radio Times in 2015: "We make period dramas here, but there are almost never black people in them, even though we've been on these shores for hundreds of years," he said.
"There's a string of black British actors passing through where I live now in LA. We don't have Downton Abbey, or Call the Midwife, or Peaky Blinders, or the 50th iteration of Pride and Prejudice.
"We're not in those. And it's frustrating, because it doesn't have to be that way. I shouldn't have to feel like I have to move to America to have a notable career."
Samuel L. Jackson controversy
Newton's comments come after Samuel L. Jackson criticised the number of British black actors who have moved to America for work, citing Daniel Kaluuya's starring role in US box office hit Get Out.
He told New York radio station Hot 97: "I think it's great [Get Out]'s doing everything it's doing and people are loving it. But… I know the young brother who's in the movie, and he's British.
"So, there are a lot of black British actors in these movies. I tend to wonder what would that movie would have been with an American brother who really feels that.
He added: "[British actors] are cheaper than us, for one thing. They don't cost as much. And they [casting agents and directors] think they're better trained, because they're classically trained."
Last year research by the BFI showed that 59% of UK films in the last ten years featured no black actors in a named role, and that only 13% of UK films featured a black actor in a leading role.
BFI creative director and LFF chief Heather Stewart said that "diversity is one of the biggest issues facing film".
Read more:
BFI to tackle diversity in new £500m five-year plan