Festival selects 12 titles for second edition of competitive strand.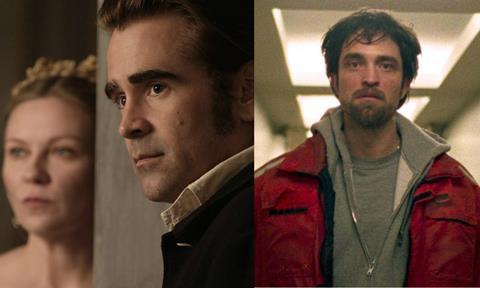 Sofia Coppola's The Beguiled, the Safdie Brothers' Good Time, and François Ozon's Amant Double (The Double Lover) all of which played in competition at Cannes, have been selected for this year's international competition at the Jerusalem Film Festival (July 13-17).
Returning for a second time after launching in 2016, the festival's international competition has picked a total of 12 titles and will again award a prize of $20,000 to the winning film.
Joining the aforementioned are: Hong Sang-soo's On The Beach At Night Alone, Cãlin Peter Netzer's Ana, Mon Amour, Nana Ekvtimishvili and Simon Groß's My Happy Family, Ferenc Török's 1945, Valeska Grisebach's Western, Fellipe Barbosa's Gabriel And The Mountain, Mohammad Rasoulof's A Man Of Integrity, Stéphane Brizé's A Woman's Life, and Lav Diaz's The Woman Who Left.
As previously announced, the festival will open with Michel Hazanvicius' Jean-Luc Godard biopic Redoubtable, which also played in Cannes' competition.
Features playing in this year's Israeli competition include Matan Yair's Scaffolding, which premiered in Cannes' ACID programme, and Shady Srour's Holy Air, which premiered at Tribeca.
Also competing are Savi Gabizon's Longing, Veronica Kedar's Family, Eliran Elya's Doubtful, Dana Goldberg and Efrat Mishori's Death Of A Poetess, and Ofir Raul Graizer's The Cakemaker.
The documentary competition is comprised of Tal Haim Yofee's A13901, Neta Shoshani's Born In Deir Yassin, Anat Yuta Zuria and Shira Clara Winther's Conventional Sins, Rana Abu Fraiha's In Her Footsteps, Ran Tal's The Museum, Yair Agmon's Rachel Agmon, and Amos Gitai's West Of The Jordan River, which played in Cannes' Directors' Fortnight sidebar.
The internetional competition and award are supported by the Wilf Family Foundation.