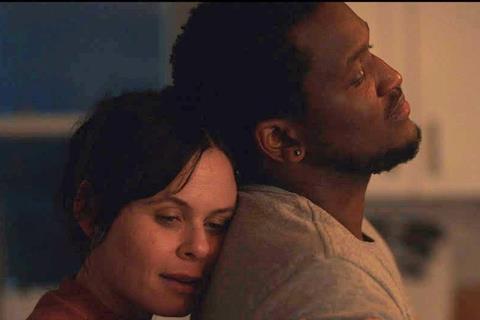 Priscilla Ross Smith's The Coven (Terrifier 2) has reported robust trade from EFM on horror film Trinket Box led by deals in Germany and Latin America.
Deals on the film from Anchored Lens Productions have closed with Tiberius for Germany, Mundo Films for Latin America, Suraya for Malaysia, and Westec for Cambodia.
The film's producers have also booked a US theatrical run starting on March 31 in more than 50 cinemas spanning more than 32 markets including Los Angeles, New York, Houston, Chicago and Atlanta.
Trinket Box follows a newlywed interracial couple who move into a new home where an ancient evil is about to break free. Acoryé White stars opposite Augie Duke and the cast includes Sandra Ellis Lafferty and Cindy Hogan
White and Patrycja Kępa co-directed, co-wrote and produced. Executive producers include Tru'Kessa S. Scott, Nelson E. Barnes Jr., Beata and Ryszard Kępa, Charles Bridwell, Jillian Felton, Sydney Jordan, Kennan Walay, Levi Wenrich, Arthur Bruce Jr., and Joseph Winston.
Anchored Lens Productions has pledged to donate 10% of its profits from all its feature films to support its homeless foundation and worldwide outreach to under-resourced communities.