Bahman Ghobadi's Life On The Border, Hans Steinbichler's The Diary Of Anne Frank join Generation special screenings.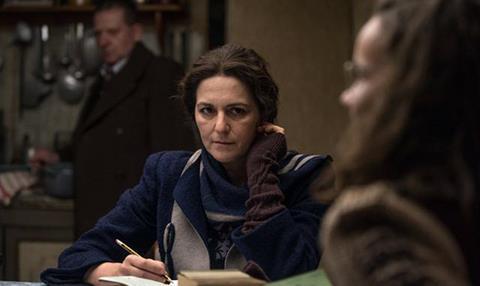 Hans Steinbichler's The Diary Of Anne Frank is among two special screenings added to the Berlin Film Festival's (Feb 11-21) Generation strand, aimed at teenagers and children.
The film, which will be distributed by co-producers Universal Pictures International in Germany and gets its world premiere in the strand, stars Lea van Acken (Heil) as Anne Frank, alongside Martina Gedeck (The Lives Of Others) and Ulrich Noethen (Downfall).
The latest project from Kurdish filmmaker Bahman Ghobadi (Turtles Can Fly) will have its European premiere in the strand.
The documentary, produced by Ghobadi, sees eight children from Syrian refugee camps handed cameras and given the encouragement to tell their personal stories.
The juries for the Generation programme's two sections - Generation Kplus and Generation 14plus – have also been revealed.
The Generation 14plus International Jury - which presents a prize for best film and for best short film – will be comprised of Dutch director Sam de Jong (Prince), British director Petros Silvestros (Mike) and Australian producer Liz Watts (Animal Kingdom).
The Generation Kplus jury – which also awards prizes for best film and best short – will consist of German director Anne Kodura, Indian director Nagesh Kukunoor and Kathy Loizou, who is a member of the board of the European Children's Film Association.
Two cross-section titles have also been added to Generation, giving people under the age of 18 the opportunity to see films from other sections: Heiner Carow's The Journey To Sundevit (Die Reise Nach Sundevit) and Aline Fischer's Meteor Street (Meteorstrasse).
The previously announced Generation titles Girl Asleep and Siv Sleeps Astray (Siv Sover Vilse) will open the Generation 14plus and Generation Kplus programmes respectively.
You can see the previously announced Generation line-up here.
EFM Start-ups to return
The EFM Startups platform will return again this year, running Feb 15 and 16 during the European Film Market (Feb 11-19).
The initiative, launched in 2015, will feature ten selected start-ups from Berlin, Norway, Ireland, Finland, the Netherlands and Belgium, who will introduce their new production, distribution and marketing technology to industry delegates.
The list of participants: