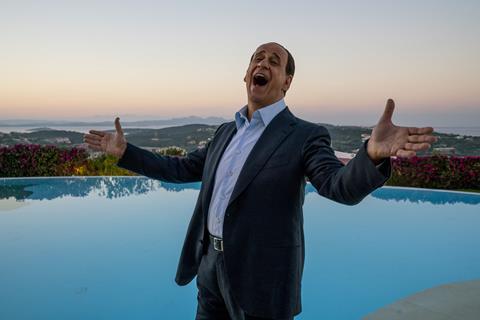 After a sharp decline at the Italian box office from 2016 to 2017, the trend continued in 2018. For the first 11 months of the year, total box office was down 6.3% on the same period in 2017 and down 18.7% on 2016.
New films from big Italian auteurs such as Paolo Sorrentino's Them (Loro) and Matteo Garrone's Dogman did not help much, even though the box-office share of national product rose to 22% from 2017's 16% — at the expense of the US quota, which fell from 66% to 59%.
While comic book blockbuster Avengers: Infinity War tops the box office (with $21.1m), the Black Panther revolution failed to impress Italian audiences, grossing just $8.1m — less than two overperformers on Italian soil: Venice Golden Lion winner The Shape Of Water ($9.8m) and Disney's The Nutcracker And The Four Realms ($10.5m to December 5).
Even worse was the performance of musical sequel Mamma Mia! Here We Go Again, managing just 35th place for the year. The original Mamma Mia! grossed $12.9m in Italy, although fluctuating currencies make the grosses in euros a fairer comparison: €8.9m for the original, and €3.4m for the sequel.
As was the case in other Catholic countries, low-budget horror The Nun scored well in Italy (in 20th place for the year with $6.2m) as did bondage trilogy finale Fifty Shades Freed (the year's second-highest grossing film with $16.3m).
As for Dogman, Garrone's starless drama — which was Italy's submission to the foreign-language Oscar category this year — managed an unimpressive $2.9m. Them, Sorrentino's star-studded two-part epic about Italy's decline in the Silvio Berlusconi era, grossed a total of $7.6m.
Italian director Stefano Sollima's Sicario: Day Of The Soldado was likewise a disappointment, with only $1.6m, although it doubled the gross of Canadian director Denis Villeneuve's original Sicario film.
Handily boosting Italian film's market share was Gabriele Muccino's chart-topping comeback: family drama There Is No Place Like Home, which was the only Italian title in the top 10 for 2018 — taking $10.4m. Just outside the top 10 stands the evergreen Carlo Verdone with his latest comedy Blessed Madness, which took $9.6m.