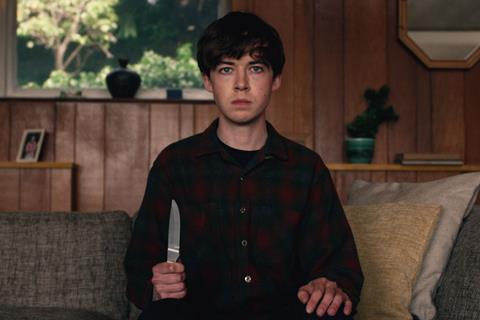 Alex Lawther, the breakout star of hit Netflix/Channel 4 series The End Of The F***Ing World, has joined the cast of Wes Anderson's next film The French Dispatch.
Currently shooting in France, the under-the-radar production has a typically star-studded cast for an Anderson film. The roster features the likes of Timothée Chalamet, Saoirse Ronan, Benicio Del Toro and Kate Winslet, as well as Anderson regulars Adrien Brody, Tilda Swinton, Bill Murray and Bob Balaban.
Screen understands that Lawther is playing a supporting role.
Plot details are under wraps, but the film is reported to be set in the foreign bureau of an American newspaper in 20th Century Paris.
Fox Searchlight has not officially been confirmed as the distributor on the film but has been expected to continue its relationship from Anderson's last feature Isle Of Dogs.
Aside from The End Of The F***Ing World, Lawther's credits also include fellow Netflix series Black Mirror and Toby MacDonald's comedy feature Old Boys, which is being released in the UK next month.