Curzon has bought UK and Ireland rights to Joanna Hogg's The Souvenir from Protagonist PIctures following its well-received premiered at Sundance.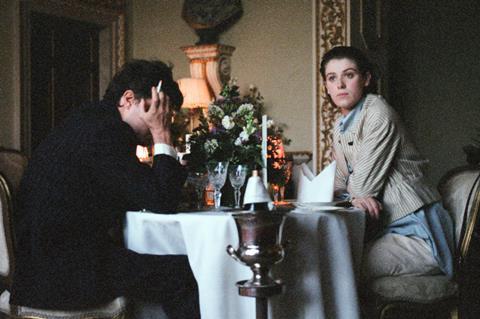 The deal furthers the relationship between Hogg and UK distributor/exhibitor Curzon, with the latter having released two of the director's previous films: Exhibition and Archipelago.
Curzon will release the film day-and-date in cinemas and on its PVoD platform Curzon Home Cinema, as it does with all its releases.
"[We are ]confident The Souvenir will open Joanna Hogg up to the wider audience she richly deserves," said Louisa Dent, managing director of Curzon Artificial Eye.
Protagonist previously sold The Souvenir to A24 for North America and the US company has also committed to releasing The Souvenir - Part 2, which is set to film this year.
Element Pictures has come on board to produce Part 2 with JWH Films. It is understood the key cast will be reprising their roles and that further casting is underway.
In the first part, Honor Swinton Byrne stars alongside Tom Burke and Tilda Swinton in the story of a quiet film student (Swinton Byrne) who finds her artistic voice while navigating a turbulent courtship with a charismatic but untrustworthy man (Burke).
Hogg produced alongside Luke Schiller, who previously worked with Hogg on Archipelago. Backing came from the BFI FIlm Fund and BBC Films and the executive producers are Emma Tillinger Koskoff, Lizzie Francke, Rose Garnett, Andy Starke, and Dave Bishop are executive producers. Martin Scorsese, a fan of Hogg's second feature Archipelago, served as an executive producer.
Curzon also picked up Ritesh Batra's Photograph at Sundance this year.