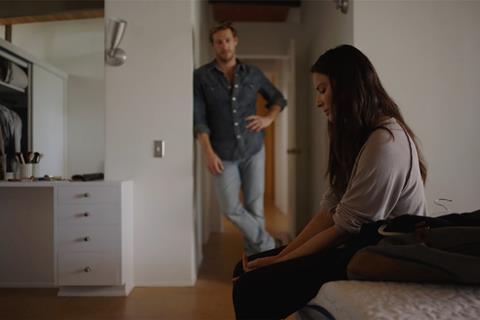 The Exchange has come on to handle international sales on Justine Bateman's upcoming Toronto selection Violet.
Olivia Munn and Luke Bracey star in the story of film executive Violet (Munn), who after realising she's spent years allowing fear to drive every decision she makes, must learn to silence her relentlessly negative inner thoughts (voiced by Justin Theroux) to regain control of her life.
Violet received its world premiere at SXSW and is produced by Bateman, Michael D. Jones, Larry Hummel, and Matt Paul. Executive poducers are Cassian Elwes, Jay Paul, Matt Lituchy, Rob Rubano, Jonathan Schurgin, and Anders Liljeblad.
Violet is a Section 5 production. Relativity Media is distributing in North America later this year and The Exchange will introduce the title to international buyers during TIFF.
"We are incredibly proud to bring this film to market; Justine's innovative style makes for a one-of-a-kind film that lets Olivia's unforgettable performance truly shine," said Brian O'Shea of The Exchange.