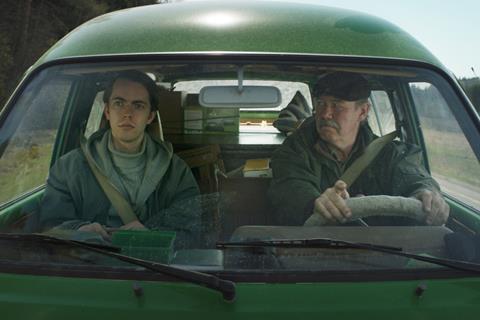 Finnish director Klaus Haro, best known for Golden Globe-nominated The Fencer and 2018 Toronto selection One Last Deal, has wrapped the shoot for his next feature, Life After Death.
The film, a drama-comedy, is described by Haro as "an autobiographical father-son story." It is inspired by the time in the director's own life, at age 23, when his mother passed away and he thought he would be bonding in grief with his father but instead the pair were squabbling over minor details.
"She'd been the padding between my father and I," Haro recalled to Screen. "Suddenly I was trying to get along with my father in a moment of loss and sorrow. I left my studies and came home and I thought we'd be close and speak about big issues and mourn together. But the huge issues we should have talked about were never spoken about. In the aftermath of all thought, I realized how absurd that was." It's a story he's been thinking of telling in the 25 years since that time.
Of the fictionalized story, he added, "It starts right after the mother has died and it ends when the father and son head off the to funeral. It's about those days in between."
He added: "The tone is very down to earth, and it's humorous from time to time, we can all recognize each other in these characters."
The cast is led by Peik Stenberg as the father, Martin Paul as the son and Lena Labart who plays Aunt Elsa. Screen can exclusively reveal the film's first image here, with Stenberg and Paul.
Leila Lyytikäinen and Elina Pohjola produce for their newly formed Helsinki-based production company Citizen Jane.
Backers are YLE, The Finnish Film Foundation, The Swedish Cultural Foundation in Finland, Konstsamfundet and The Church Media Foundation. Potential sales companies are in discussions now.
Key crew includes DoP Robert Nordström.
The production shot for 28 days in Helsinki and the nearby countryside.
The film is being readied for delivery by the end of 2019; Nordisk plans a spring 2020 Finnish release.