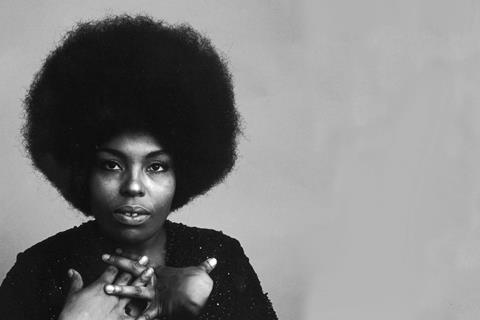 The Film Sales Company has licensed French and German TV and FVOD (free VOD) rights to Arte France on the documentary work in progress and EFM sales title Roberta Flack Is Limitless.
Antonino D'Ambrosio (Frank Serpico, Let Fury Have the Hour) directs the feature about the legendary R&B singer and her influence as an artist, entrepreneur and activist. The project will include personal reflections and previously unseen archival footage and interviews with Flack and her coterie of friends.
Flack's hits include The First Time Ever I Saw Your Face, Killing Me Softly With His Song and Where Is The Love.
The network plans to debut Roberta Flack Is Limitless later this summer after a festival run. D'Ambrosio, Mike Tyner and Yrthya Dinzey-Flores are producing on behalf of La Lutta Productions.
The Film Sales Company president Andrew Herwitz said he is currently in discussions with potential partners across multiple territories.
Commissioning editor Ali Delici said on behalf of Arte France, "Roberta Flack is recognised all over the world for her talent, skill, dedication and passion. We look forward to working with these talented filmmakers to bringing her incredible story to audiences in our territories."
Herwitz and attorney David Leyden negotiated the deal on behalf of the Filmmakers with Delici and Stephanie Lajarrige for Arte France.