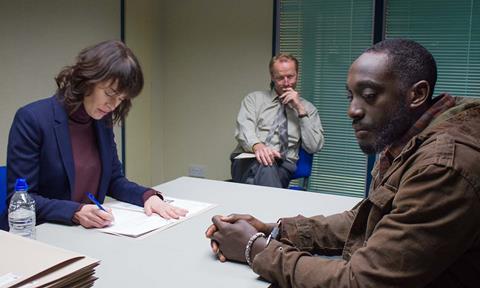 Myriad Pictures has launched talks with TIFF buyers to migrant crisis drama The Flood starring Games Of Thrones leads Lena Headey and Iain Glen.
Kirk D'Amico and his team have acquired all rights excluding the UK to the political drama that includes Ivanno Jeremiah from Humans and the upcoming Game Of Thrones prequel.
Anthony Woodley directed from a screenplay by Helen Kingston about a tough immigration officer (Headey) assigned to assess a young man (Jeremiah) seeking entry to the UK who may harbor sinister intentions.
Luke Healy produced The Flood, which premiered in the UK in June via Curzon. Julie-Anne Uggla, Lena Headey, Sunny Vohra, Merlin Merton, Maria Walker, Mike Woodley, Matthew Helderman and Andrew Boswell acted as executive producers.
"Anthony Woodley has deftly directed a compelling story which addresses the refugee crisis in a real and human way," said D'Amico. "The performances led by Lena Headey and Ivanno Jeremiah are powerful and emotional and should be considered highly in the upcoming awards season."
Myriad's current slate includes supernatural thriller Fast Color starring Gugu Mbatha-Raw, and modern-day fairy tale Above The Shadows with Megan Fox and Olivia Thirlby.