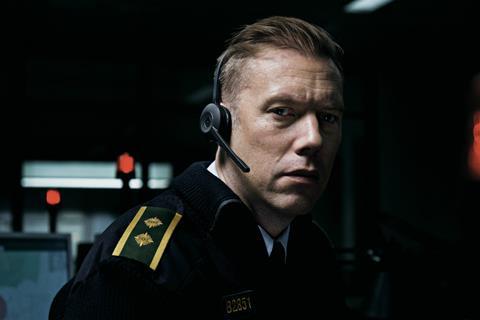 TrustNordisk has now sold Gustav Moller's hit debut thriller The Guilty to more than 100 territories.
The latest deals include to Italy (Movies Inspired), Spain (Caramel), Latin America (California), Poland (Gutek), Singapore (Anticipate), Korea (Cine Lux), Israel (Nachshon) and Turkey (Filmarti).
The Danish film, which won the world cinema audience award at Sundance, went on to also win the audience prize in Rotterdam before having buzzy market screenings at Berlin's European Film Market.
This tense, self-contained thriller is about an alarm dispatcher and former police officer (played by Jakob Cedergren) who receives increasingly disturbing calls from a kidnapped woman.
The Guilty is produced by Lina Flint, Moller's former classmate at the National Film School of Denmark, as the first production from Spring, the new talent development initiative backed by Nordisk.
The production was fully financed by the Danish Film Institute's New Danish Screen.
Nordisk will release in Denmark (where the film is selected for the audience-boosting Cinema Club) in June 2018.
As previously reported, the film has also sold to territories including US/Canada (Magnolia); France (ARP); Germany, Austria and Switzerland (Elite); UK/Ireland (Signature); Australia/New Zealand (Rialto); Japan (Phantom); Taiwan (Mirror Stage); China (Xinyue); Hungary (Vertigo); Lithuania (Scanorama/Kino Aljausas); former Yugoslavia (Kino Mediteran); Estonia (Estin); Benelux (September); Czech Republic/Slovakia (Aerofilms); and Greece/Cyrpus (One From The Heart).