EXCLUSIVE: Los Angeles-based data science firm Parrot Analytics provides insight into the series' performance.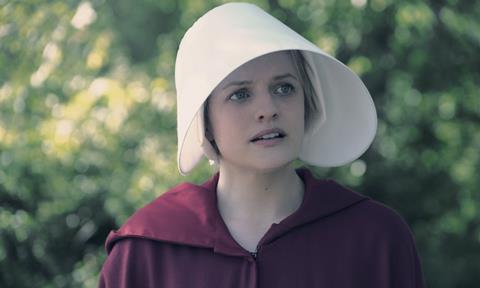 The Handmaid's Tale launch has far surpassed the success of other digital original series from Hulu, and except for HBO's Westworld, also tops other sci-fi series currently airing.
The Handmaid's Tale, based on Margaret Atwood's novel of the same name, has dominated other Hulu titles in the US since it launched in late April, according to data science company Parrot Analytics' series launch analysis.
Hulu announced a second season pick-up of the series shortly after its initial launch.
Parrot's data indicates average demand for The Handmaid's Tale was 1.6 times more than Hulu shows The Path, The Mindy Project, Chance and Casual, following its launch.
The first three episodes of the Elisabeth Moss drama series premiered on April 26. In June, The Handmaid's Tale was the second-most popular sci-fi drama behind Westworld, according to Parrot Analytics (click on chart, top right).
The Handmaid's Tale had 13% more demand than HBO's The Leftovers, Netflix's 3%, BBC America's Orphan Black, and Netflix's Black Mirror combined in the month of May in the US.
Parrot Analytics, led by CEO Wared Seger, utilises their proprietary Demand Expressions metric to look at what people read and share online and to what extent content is being downloaded and consumed.
Additionally, data indicates the series is currently most popular in Ireland, followed by New Zealand, the UK, Malta and Canada (click on chart, bottom right).